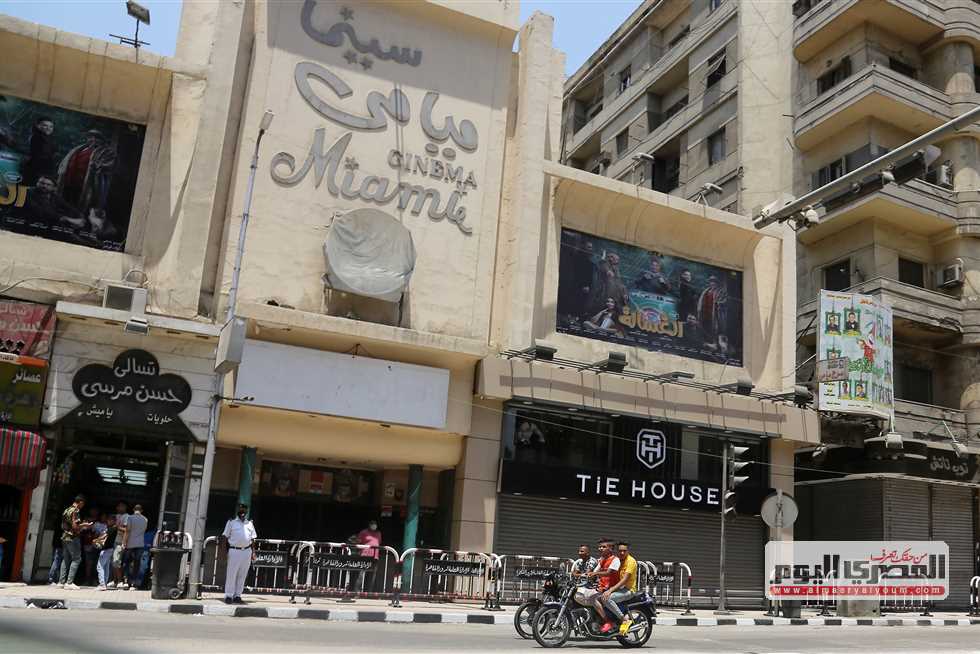 In unprecedented circumstances, Egypt saw deserted streets and no Eid al-Adha celebrations due to a combination of the coronavirus outbreak and hot weather.
Cairo's streets and others across the country were almost entirely empty after public Eid prayers were banned as part of the state's coronavirus measures.
With parks and public gardens also shuttered citizens found themselves stuck at home this Eid, with many unable to visit cemeteries as they did before.
The Ministry of Agriculture announced that 6,000 animals would be slaughtered for free of charge at public slaughterhouses.
And Egyptian President Abdel Fattah al-Sisi on Facebook congratulated the people of Egypt and the Arabic/Islamic world at large for Eid al-Adha.
Police patrols were deployed at the streets to ensure that the government's restrictions were being followed.
The spokesperson for the Egyptian Cabinet Nader Saad announced precautionary measures to be implemented starting July 26 and during the Eid al-Adha holiday, to continue the fight against the coronavirus pandemic.
According to Saad, commercial and crafts shops, including malls and shops selling goods and providing services will be required to close at 10 pm daily.

Cafes, cafeterias, restaurants, pastry shops, mobile food carts and similar shops and establishments can remain open to customers until 12 am.
Saad emphasized that public beaches and parks will remain closed during the Eid al-Adha holiday, which begins on Friday, July 31, adding that the Cabinet will discus allowing ticketed parks to reopen at 50 percent capacity following the holiday.
Egypt on Friday announced 321 new coronavirus infections, in addition to 31 deaths.
The Egyptian Ministry of Health said that 1,402 people who recovered from the virus were discharged from quarantine hospitals on Friday after receiving medical care.
Ministry Spokesperson Khaled Megahed said that the total number of coronavirus cases recorded in Egypt as of Friday was 94,078, with 4,805 total deaths.
The Ministry is continuing its preparations across the country, following the coronavirus situation first-hand and taking every necessary preventive measures against all viruses and infectious diseases.
Edited translation from Al-Masry Al-Youm