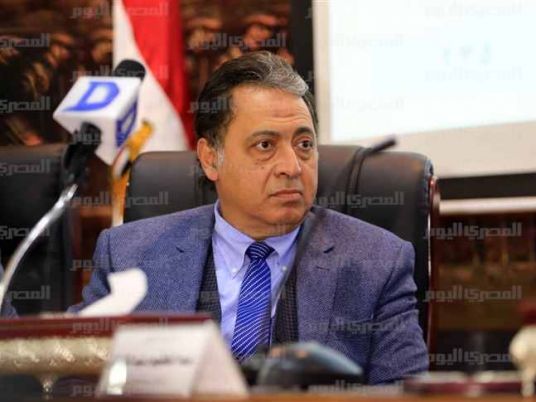 Health Minister Ahmed Emad Eddin denied any deaths as a result of the dengue virus in Qusair or any other city in the Red Sea, adding that there is an exaggeration by media regarding the spread of the disease.
Some cases of dengue fever in Qusair were recorded, but this does not mean the spread of the virus as rumored, he added in a press conference at the Cabinet headquarters Thursday.
The minister added that Prime Minister Sherif Ismail instructed the construction of a new water desalination plant with a capacity of 40,000 cubic meters to cover the needs of the city at a value between LE250 to LE50 million, in addition to the construction of another desalination plant in Safaga, in cooperation with the Ministries of Planning and Housing.
The two stations are to be established within a year, he added.
The Medical Insect Research Institute of the Ministry of Health has been notified to expedite the elimination of mosquito populations which spread the virus, Emad Eddin mentioned.
People infected with the virus in Egypt totaled 245 cases until Wednesday out of who 210 cases are completely cured, the minister said, noting that Qusair has 65,000 residents.
Thirty-five people are receiving treatment in hospital.
Dengue symptoms are similar to influenza. Its treated by Paracetamol and rehydration solutions. Cases with temperatures above 40 ° C are held in hospital, especially of elderly or children, according to Emad Eddin.
He explained that the Ministry of Health traced all areas of the Red Sea in search of the mosquito-carrying disease or cases of infection. The majority of infections were only found in Qusair, and five cases in Safaga.
He added that the same infection occurred in October 2015 in Dairut village in Upper Egypt and the disease was eliminated within a month.
A medical team of 111 doctors and the undersecretaries of the Ministry of Health was dispatched to Qusair to address the disease.
He pointed out that this mosquito multiplies in fresh water. People storing uncovered water on the top of their houses cause mosquitoes to grow in reservoirs. The poor handling with public faucets resulted in unclean water pools and swamps as well in streets contributing to the spread of mosquitoes.
Local authorities dried unclean water swamps on streets, significantly decreasing the density of mosquitoes, Emad Eddin mentioned.
Dengue has not spread in Egypt, and comes from the tropical regions of sub-Saharan Africa. Its carried by a mosquito called Aedes aegypti
 spreading 
west of the sources of the Nile, he said.
Edited translation from Al-Masry Al-Youm