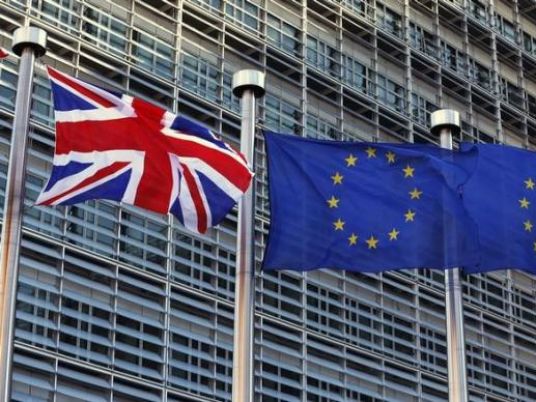 The head of the European Commission, the EU's executive body, signaled a failure in reaching a breakthrough in Brexit talks. But the UK's premier Theresa May said she is "confident" that a fair deal will be reached.
European Commission President Jean-Claude Juncker said on Monday that negotiations on the UK's departure from the EU have failed to reach a breakthrough amid a looming two-year deadline.
"Despite our best efforts and the significant process we and our teams have made in the past days on the remaining withdrawal issues, it was not possible to reach a complete agreement today," Juncker said during a joint press conference with British Prime Minister Theresa May.
The British premier told reporters that while there was no deal yet, she is optimistic at the chances of finalizing an accord to prevent what analysts have called a "hard Brexit," or the UK's divorce from the EU without an agreement on relations.
"As President Juncker has said, we have had a constructive meeting today. Both sides have been working hard in good faith; we've been negotiating hard," May told reporters. "We will reconvene before the end of the week and I am also confident that we will conclude this positively."
Deal in the making?
Juncker backed May's statement, saying he could also see a deal on the horizon, adding that it could take place even before a summit of EU member states slated for mid-December.
In June 2016, British citizens narrowly voted in favor of the UK leaving the 28-nation bloc, prompting a wider political debate in European capitals on the EU's future.
Juncker's remarks come after what appeared to be a deal on the border between the Republic of Ireland, an EU member state, and Northern Ireland, which forms part of the UK.
The Irish question
However, officials from the Democratic Unionist Party (DUP) in Northern Ireland effectively torpedoed rumors of a deal, saying they would not accept different terms post-Brexit.
"We will not accept any form of regulatory divergence which separates Northern Ireland economically or politically from the rest of the United Kingdom," said DUP leader Arlene Foster.
The DUP forms a crucial part in May's government. If it chooses to withdraw from a coalition government with the premier's Conservatives, it would turn May's government into a minority one.
The Irish border remains one of the biggest issues for Brexit negotiators on both sides of the divorce, along with the rights of EU citizens in the UK and trade relations. Scotland and London, both which voted against Brexit, have called for special status that would allow them to remain in the EU's single market, similar to proposals offered on Northern Ireland.