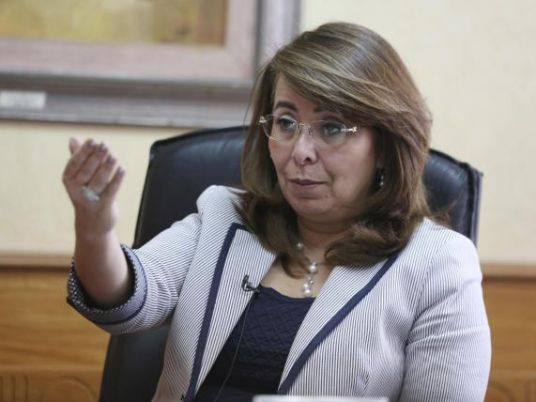 The Ministry of Solidarity denied recent rumors about the "recruitment of women" with the army, stressing that all university and higher institute graduates are tasked in accordance with the law to perform public service for a year.
Amany Ghoneim, head of the Central Department for Social Development at the Ministry of Social Solidarity, said in a press release on Saturday that the law governing this requirement is the Public Service Act No. 76 for the year 1973.
This law obliges young people of both sexes, including males who have served their compulsory army service and who have completed their university education, to serve the public twice a year through different tasks they are assigned by the Ministry.
The tasks can vary from giving literacy classes to monitoring orphanages and participating in family planning campaigns, among others.
Ghada Wali, Social Solidarity Minister, issued directives to activate the public service by young people, so as to take advantage of their energy and their enthusiasm to serve the society through various social activities assigned by the Ministry.
Fresh graduates have to serve the public for one year after graduation in accordance to the resolution issued recently by Wali and published in the official gazette on January 4.
Article II of the resolution stipulates the need for graduates of previous years, to whom the criteria of recruitment applies and who were supposed to perform the public service, to register their data with the public service offices, starting January 2017.
The Ministry's resolution which obliges females to carry out the public service duty raised sarcasm on social media, as the resolution was mistakenly taken to be a compulsory recruitment with the armed forces for women.
Edited translation from Al-Masry Al-Youm