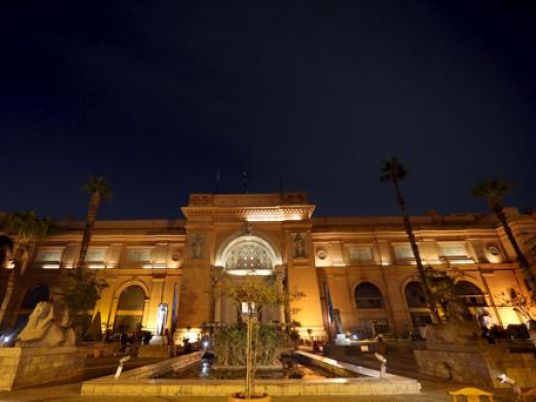 The Egyptian Museum is holding a free guided night tour on Thursday followed by a concert in the museum's garden in the heart of downtown Cairo, the Egyptian Museum's Facebook page said.
The event, dubbed as "Love in Ancient Egypt," will tell timeworn love stories — from how Queen Nefertiti buoyed Akhnaton in the build of civilization, to how Khufu's wife had a pivotal role during his reign.
The tour will start at 5:30 pm, and the jingles of music will come next at 7 pm. Visitors will still be charged for entrance: LE20 admission and LE10 for students.
If you're ready to walk down the road of ancient Egyptian civilization, send an email to Ms. Safiya Jalal, director general of cultural activity in the Egyptian Museum, at [email protected]
Antiquities Minister Khaled al-Anany had announced in November that the Egyptian Museum will open its door to the public at night, twice a week to promote tourism.
The new system was introduced to increase the rate of visits to museums and touristic sites, especially in Luxor. Closed areas have been opened to public, such as the tombs of Nefertari and Seti I.