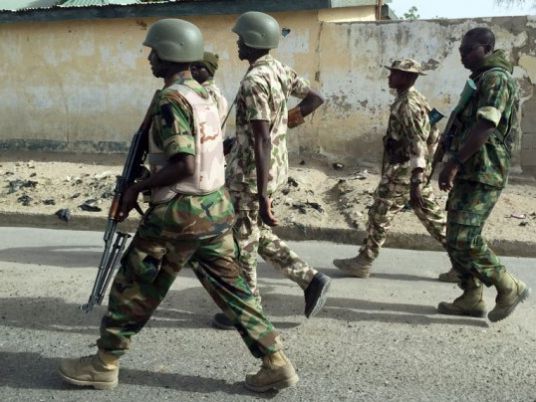 Nigeria's military has repelled an attempt by suspected Boko Haram militants to seize the northeastern town of Magumeri, a spokesman said on Sunday, a day after the attack.
The assault was the latest in a series of attacks in northeast Nigeria, where the conflict with the Islamist insurgency has dragged into a ninth year with little sign of an end.
Three soldiers were killed and six others wounded while fighting the militants in Magumeri, which lies 50 km (30 miles) from Borno state capital Maiduguri, which has been the center of the conflict, the military spokesman said.
A member of a vigilante group formed to fight Boko Haram put the death toll at six soldiers and three vigilantes, while a resident of Magumeri told Reuters by telephone that at least three civilians were also killed.
A suicide bomber killed at least 58 people on Tuesday at a mosque in neighboring Adamawa state, one of the deadliest attacks since President Muhammadu Buhari came to power in 2015 pledging to end the Boko Haram insurgency.