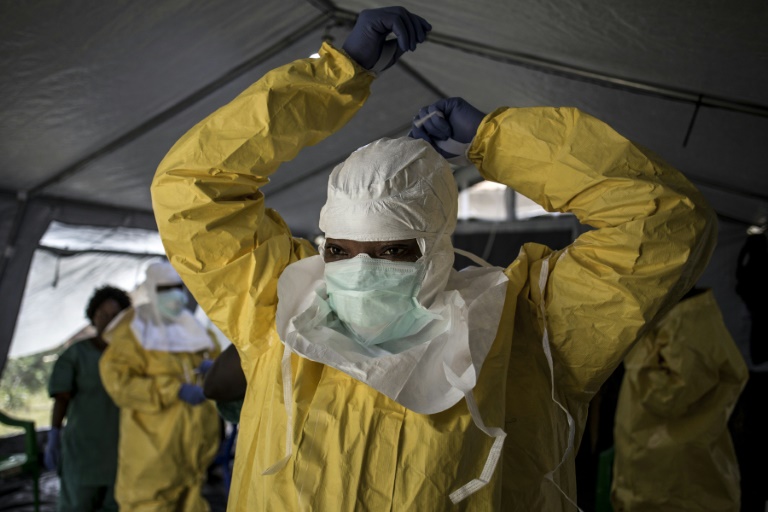 Director of Egypt's National Heart Institute (NHI) Mohamed Osama announced on Wednesday that one of the Institute's nurses has fallen ill with coronavirus, that the Institute's buildings have subsequently been disinfected, and that 24 other employees have been tested for the virus.
Osama told Al-Masry Al-Youm that the incident began when a patient who was transferred from Ahmed Maher Hospital arrived at the Institute on March 29. An available room could not be found, so the patient was transferred again, to al-Mabarra Hospital.
On April 5, the Institute was notified that the patient had been diagnosed with coronavirus, so the Institute conducted tests on all employees who had come in contact with her.
Sixteen doctors and nurses were examined for the virus, with only one nurse testing positive.
However, the infected nurse had already interacted with another 24 employees between March 29 and April 5, Osama said.
Those 24 employees were tested on Thursday and put on leave in order to self-isolate themselves at home until the results of the analysis come back, he added.
Egypt on Wednesday confirmed 9 additional deaths and 110 new coronavirus cases, bringing the country's number of confirmed total cases so far to 1,560.
One hundred and three people have died from the virus in Egypt. 
The newly infected cases are all Egyptian nationals, except two foreign nationals, who returned from abroad or were in contact with previously confirmed cases in Egypt, Health Ministry Spokesperson Khaled Megahed said, adding that the total number of fully-recovered cases rose to 305 on Wednesday, all of whom have been discharged from isolation hospitals.
A total of 439 positive cases have been tested in Egypt, with all results now returned negative.
Twenty-nine cases left quarantine on Wednesday.
The Egyptian government on Wednesday extended its nationwide curfew until April 23 as part of its precautionary measures to limit the spread of coronavirus.