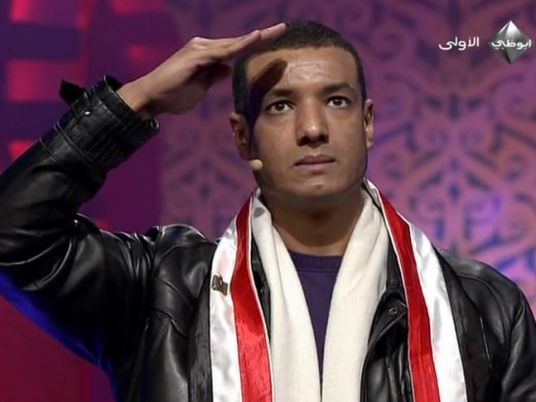 A human rights organization has slammed the decision to remove an official from a school in Ismailia for holding a school party that hosted a prominent poet known for his openly political pieces.
The Arabic Network for Human Rights Information (ANHRI) said on Sunday that the Education and Technical Education Ministry's department in Ismailia removed a school theater manager from his post after a party held by the school hosted prominent poet Hesham al-Jakh.
Sorour Ibrahim, head of the education department in Ismailia, is justifying the dismissal by arguing that al-Jakh's poems used to "insult the Egyptian army." He told Al-Masry Al-Youm that he had no idea al-Jakh was invited.
"We have to differentiate between the practicing of politics and attacking state institutions," Sorour told Al-Masry Al-Youm, adding that he had directed the staff not to hold any school events except with his prior written approval.
"The dismissal of the school's theater official represents an arbitrary decision because he has not been investigated yet and has not been given the opportunity to defend himself either," said ANHRI. "Moreover, his dismissal for merely inviting the poet, who is regarded as an opponent and whose poems are against the prevailing pro-political regime's pattern, constitutes a violation of freedom of expression guaranteed in the Egyptian Constitution".
Al-Jakh rose to stardom with poems that coincided with the 2011 uprising against Hosni Mubarak. He has also written highly-critical poems against the Muslim Brotherhood regime and the incumbent government of President Abdel Fattah al-Sisi.
He earned much criticism for a 2014 poem, "Al-Mokalma" (The Phone Call), which supporters of Sisi's government deemed insulting to the military and the president, by association.
"Egypt had never been ruled by the people", read a part of the poem. "I am that who is neither a Brotherhood, nor a soldier," read another part.