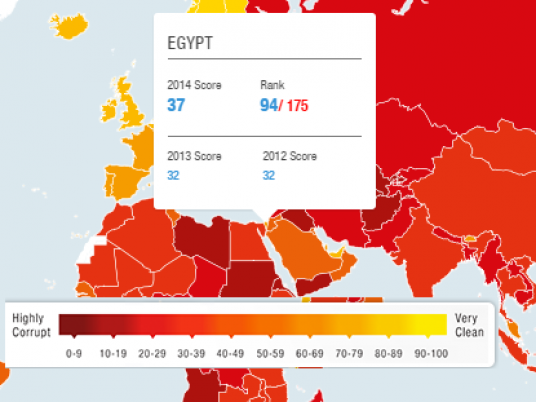 According to an anti-corruption report prepared by the
One World Foundation for Development and Civil Society
, the Egyptian government has failed to ensure adequate protection for whistleblowers or witnesses in corruption cases, instead proposing laws that cast suspicions over the judicial process.
In its second corruption index report for January-March 2015, the Foundation said the presidency proposed a law that gives judges an unchallengeable, exclusive authority to decide on the summoning of witnesses under the pretext of reduciing litigation. It pointed out that the State Council had rejected the draft for its unconstitutionality.
The report added that the government had also failed to adopt executive measures to counter money laundering, merely proposing a law allowing for reconciliation in cases involving that crime.
Despite a government-approved presidential decree to establish a national committee for the recovery of smuggled funds, there has not been any progress on the executive level in that field during the period covered.
There was also no effort made to disentangle the competencies of more than 30 regulatory authorities overseeing the practices of government, public and private institutions.
Maged Soruour, the organization's director, said that the first report was issued for the period October-December 2014. The organization issues a report every three months, he noted, adding that they are seeking to assist decision-makers with civil society expertise, as well as measure progress in combating corruption.