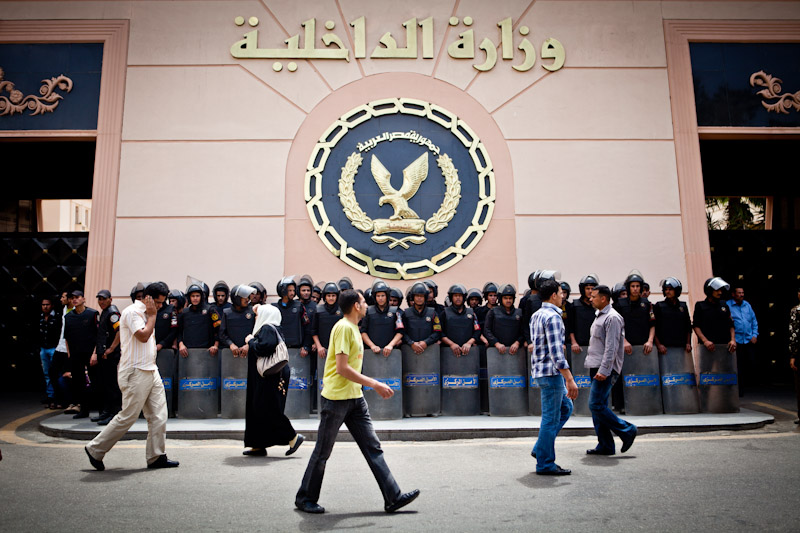 A Daqahlia resident was allegedly tortured to death and another shot dead by police north of Cairo, a human rights group said Thursday, urging authorities to act over what it said was an extremely dangerous development.
The Egyptian Initiative for Personal Rights, a leading NGO in the country, said several officers from the village of Mit Ghamr in Daqahlia Governorate were behind the 16 September deaths.
It said it has "collected evidence including medical certificates, photographs and videos" to back its accusations.
The group said the incident occurred when police raided cafes in the village, beating people and breaking furniture.
Village residents protested outside the police station and one of them, Atef al-Menassy, went to the police to file a complaint against an officer.
"He was then attacked by the officers and policemen with rifle butts and tortured," the rights group said.
"They did the same thing with another resident, Mostafa Mohamed Mostafa, who accompanied Atef."
Later "the two men were released, but Atef was unconscious and he died on the way to hospital," it said.
Clashes erupted after his death, with locals throwing rocks at police who first fired in the air and later at demonstrators, killing Mohammed Abdel Abdel-Atef "in cold blood" and seriously wounding another in the head.
Karim Annara, an official with the rights group, said: "This is not an isolated incident" and shows that the police force "is more like an armed gang… the torture and murder are increasing by the day."
He called on the authorities to intervene and put an end to this "extremely dangerous development."