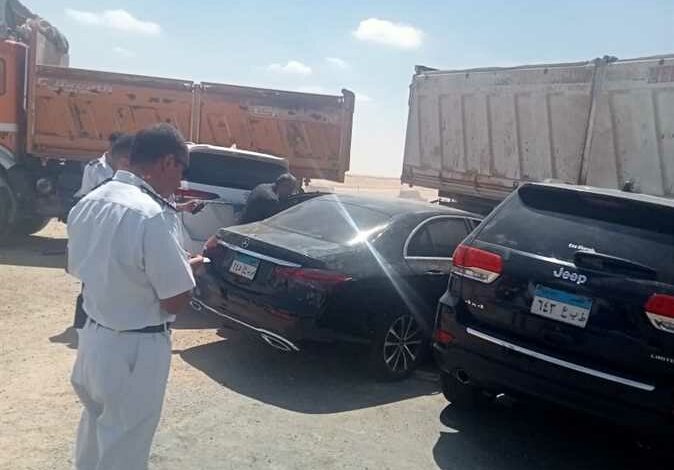 Newly-appointed Local Development Minister Hisham Amna suffered minor injures on Tuesday along with three members of his convoy when his car collided with an agricultural tractor while coming from Cairo to the city of al-Alamein on the al-Alamein/ Wadi al-Natrun Road.
The Matrouh Ambulance Authority sent five ambulances to the 56th kilometer sign on al-Alamein/ Wadi al-Natroun Road, to transport four injured, including the minister.
Medical sources reported that the minister's injuries were minor, not exceeding minor bruises and scrapes.
Alamein Model Hospital received the injured for treatment.
Cabinet reshuffled
Amna was sworn-in on Sunday to succeed former Local Development minister Mahmoud Shaarawy.
The House of Representatives, the lower chamber of the Egyptian Parliament, approved, in its emergency session on Saturday, the new ministerial reshuffle including 13 portfolios.
The House of Representatives received on Friday a letter from President Sisi, in accordance with the constitution, to convene the chamber to approve the ministerial reshuffle.
President Sisi tasked the new ministers on Monday to show impartiality, objectivity and dedication, and to make the utmost effort to advance the nation's interest in the first place.