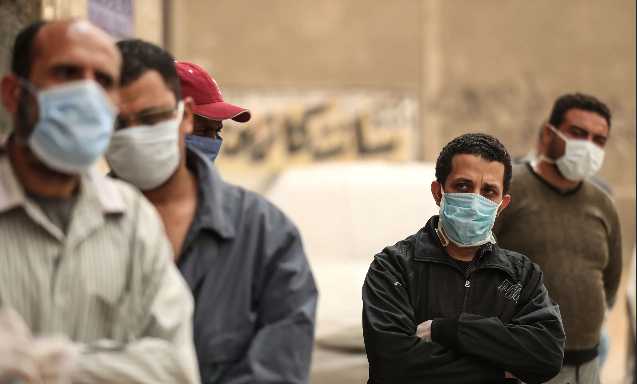 A member of Egypt's Health Ministry's Scientific Committee to Combat COVID-19 said on Sunday that the new strain of the virus probably exists in Egypt.
During a phone interview host Lamis al-Hadidi on her show Kalema Akhera (Last word), Doctor Mohamed al-Nady said the new strain of the virus that has spread in Britain has been around for a long time, is spreading in Africa, and is likely in Egypt.
"If we conducted a study, we would find that it is also present in Egypt because it is rapidly spreading. Some time ago, the disease became more aggressive in spreading, but its severity did not increase. Consequently, the number of patients is increasing as well as the deaths," he added.
Nady said that observing how quickly the virus is spreading between groups of people is an indicator on the existence of the new mutation in Egypt.
The new strain of the virus is said to be 70 percent more contagious than other strains of the virus. Its presence has prompted the UK to enter its most extreme tier of lockdown.
Furthermore, many countries have banned air passengers from the UK since the discovery of the mutation, including Canada, Argentina, France, Italy, Ireland, and Turkey.
Saudi Arabia suspended all international flights for one week over fears of the new strain.
The mutation has been reported in the UK, Denmark, the Netherlands, and South Africa.
Egypt's Ministry of Health and Population confirmed on Sunday 664 new coronavirus cases, up from 611 on Saturday and 579 on Friday. The ministry also announced 29 virus-related deaths.
Government officials continue to urge the public to adhere to precautionary measures against the virus, and the Egyptian Cabinet has called on authorities to strictly enforce the country's mask mandate, which applies to all public transportation and indoor public spaces.
Edited translation from Al-Masry Al-Youm