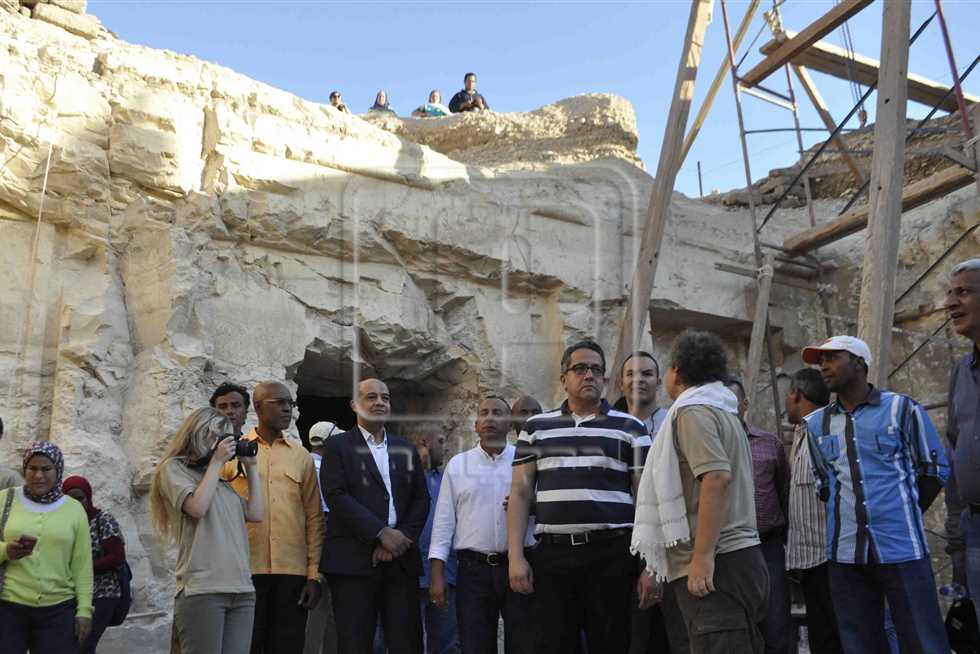 Egyptian Antiquities Minister Khaled al-Anany announced Saturday that an Egyptian mission from the Supreme Council of Antiquities has uncovered a new Pharaonic tomb in Luxor, dating back to the Ramesside Period, 13th century BC.
During a press conference to announce the discovery, which was  in al-Assasif, al-Kurna at the West Bank in Luxor, Anany said that the tomb contains two mummies and some colored mural scenes, adding that excavation work is ongoing.
The press conference was attended by Luxor Governor Mustafa Alham, several ambassadors, directors of foreign archaeological institutes and members of parliament amid high numbers of foreign and local media.
Secretary-General of the Supreme Council of Antiquities Mostafa Waziri said that the Egyptian mission began work Assasif back in March, over a period of five months.
He said that the newly discovered tomb belongs to a clerk for the God Mot, while the clerk's wife was a singer for the god Amun.
Waziri added that more than a thousand Ushabti statues were found inside the tomb, along with two coffins containing the mummies.
He pointed out that there are more than 25 Egyptian missions operating in various archaeological sites, achieving remarkable discoveries.
Edited translation from Al-Masry Al-Youm