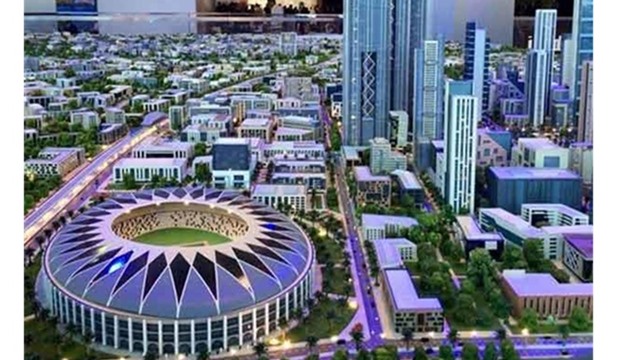 Egypt's Ministry of Antiquities signed a cooperation protocol with Almasa Group for the establishment of a new museum in the City of Arts and Culture located in the New Administrative Capital on Tuesday, August 27.
The history of all the Egyptian capitals from the ancient to the modern are expected to be displayed at the awaited archaeological museum.
The museum will demonstrate the richness of the Egyptian civilization through the exhibition of a varied repertoire of artifacts, Secretary General of the Supreme Council of Antiquities Mostafa Waziri said during the protocol signing ceremony.
The establishment of the museum will be overseen by the Supreme Council of Antiquities, which will select the showcased artifacts and set up object displays in addition to organizing the full security of the museum.
The New Capital's City of Arts and Culture will supervise the museum's construction and the implementation of the lighting system. It will also ensure that the museum is built with the required insurances and more.
"The protocol provides the Ministry of Antiquities' collection of artifacts to the museum of the New Administrative Capital for a period of 10 years, which is renewable. The profits will be shared by the ministry and Almasa Group," Minister of Antiquities Khaled al-Anani mentioned in a press conference held in light of the protocol's signing.
Set to have two floors, the museum will be established on an area of 8,500 square meters, housing a main exhibition hall and an assembly of galleries.
"Its entrance is ornamented with two Egyptian obelisks, which are originally from the eastern San Hajar area in Sharqiya. It will also exhibit the freshly discovered Toto cemetery, which was recently unveiled and transported from Sohag to the Administrative Capital Museum," Waziri declared.
Built upon the request of Eypt's Abdel Fatah al-Sisi, the City of Arts and Culture was established within a single year. It houses a vast Opera House and dozens of artistic venues for music, cinema, painting, dining and more.