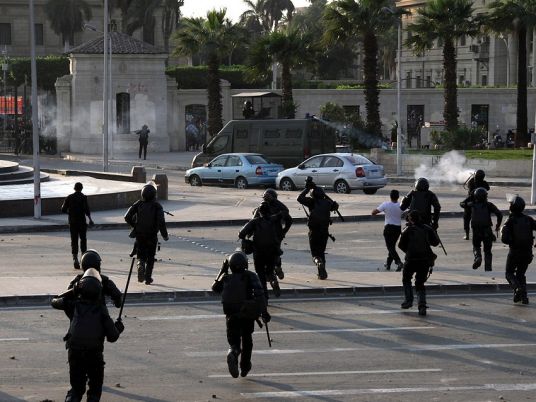 The Supreme Council of Universities has added a new article to the law regulating universities, which allows university presidents to expel students who engage in terrorist or destructive acts that disrupt the educational process.
The addition was made in an emergency video-conference meeting with Minister of Higher Education Hossam Eissa on Sunday.
The article reads as follows:
The university president has the right to expel students who engage in acts of terrorism or sabotage that are detrimental to the educational process, cause danger, target university facilities or exams, attack persons or public and private property or incite violence and the use of force.
Investigation by the university into such acts takes place within a week at the most in which suspected students are notified of it only once and may not challenge it except before the competent university disciplinary boards, among whose members is a member of the State Council, and whose decisions are final.
The article will be presented to the cabinet during its next meeting before being submitted to the president.
Edited translation from Al-Masry Al-Youm