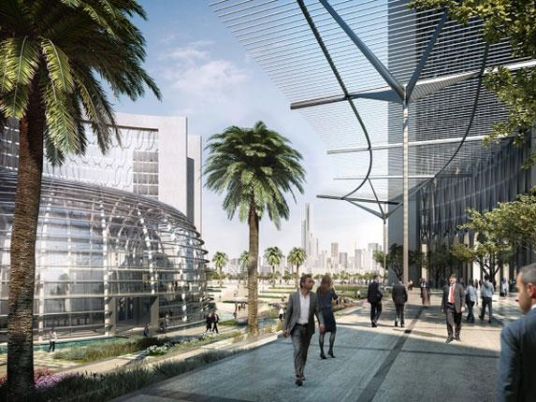 Egypt will be establishing a district in the New Administrative Capital that would resemble downtown Cairo's Garden City area, Prime Minister Mostafa Madbouly announced on Saturday.
The construction in district R5 is ongoing and will be named "New Garden City", Madbouly said in a statement.
The New Garden City is located on an area of about 1,000 acres, and scheduled to include 23,000 housing units, varying between apartments and villas in addition to a number of luxury units.
Madbouly explained that the architectural style that will be followed is the old French style, similar to the architecture implemented in Cairo's Garden City.
He added that all services such as health, education, religious facilities, sports, entertainment and daily commercial activities will be provided in the neighborhoods.
Madbouly pointed out that the neighborhood will also include a residential towers area with about 2,000 housing units and a 5-star hotel.
The New Administrative Capital is one of the most important national projects of Abdel-Fattah al-Sisi's presidency. It was first announced by Sisi in a conference about the Egyptian economy in March 2015.
The housing ministry has said that the city is set to be a 270-square-mile hub, with 21 residential districts to accommodate up to five million people.
The city will feature 1,250 mosques and churches, a 5,000-seat conference center, nearly 2,000 schools and colleges, over 600 medical facilities, and a park that is projected to be the world's largest.
The new capital will be located between Cairo and the Suez Canal region, boasting its own airport, and will include 490 square kilometers of available land for urban development.
The first phase of the capital was inaugurated on October 11, 2017.
Edited translation from Al-Masry Al-Youm