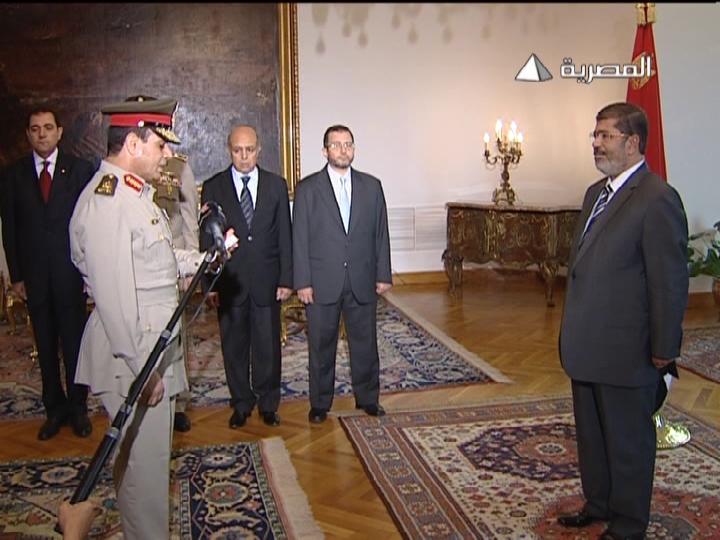 In his first meeting with leaders of the Armed Forces on Thursday, newly appointed Defense Minister Abdel Fattah al-Sisi praised his predecessor, Field Marshal Hussein Tantawi, and former Chief of Staff Sami Anan for "setting a fine example in serving the nation."
President Mohamed Morsy appointed Sisi to replace Tantawi, who ruled the country during the transition period that followed the toppling of former President Hosni Mubarak.
Sidqy Sobhy was chosen to replace Anan, in a move that some commentators claim put an end to the country's 60-year long military rule.
Revolutionary forces had criticized the Supreme Council of the Armed Forces for its mismanagement of the transition period at the security and political levels.
Edited translation from Al-Masry Al-Youm