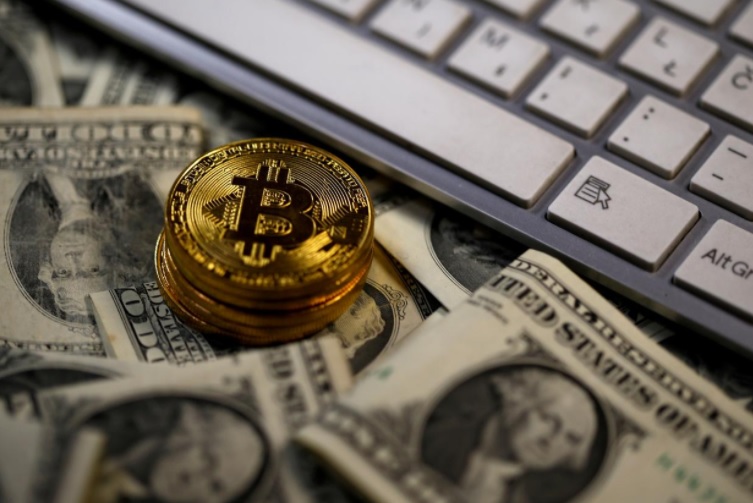 The global economy is in the midst of a rising increase in cryptocurrencies, especially Bitcoin, which has drawn attention after recent gains and is promising to investors due to the great return it provides.
An economic report however showed that the huge gains made by Bitcoin has opened the way for new cryptocurrencies to enter the arena and acquire a larger share of the market.
This poses a future challenge to the value of Bitcoin due to potential incentives that the new cryptocurrencies will provide.
The report revealed a decline in the market share of Bitcoin this year down to 46 percent compared to 70 percent last year. This reflects recent developments of the cryptocurrency sector which has a trading value of about US$2.3 trillion.
Ethereum is in the second place with a 15 percent share, while another group of cryptocurrencies outside the first few tiers have doubled their share to 36 percent.
Other alternative currencies have recently appeared include Dogecoin and Safemars, which fall under the name Defi and rely on Binance smartchain technology for their technology.
Some stock market experts have confirmed that there is a growing interest amongst cryptocurrency investors to diversify their investments into another group of cryptocurrencies, however this is contingent on providing new incentives and a better return.
The Managing Partner and Founder at XPay Mohamed Abdelmottaleb said that the European Investment Bank issued certificates worth $121 million using Ethereum, and explained that step from an international institution of weight has granted credibility to this currency.
It also gives different advantages from other cryptocurrencies and has other applications such as digital asset ownership, he added.
While Bitcoin is still the largest cryptocurrency, Abdelmottaleb explained that the momentum in other cryptos is starting to attract increased interest such as Ethereum which broke through $3,000 for the first time after quadrupling its price this year.
"Ethereum is on the rise and it doesn't look like there is much in the way," said Edward Moya, chief market analyst at Oanda Corp.
The current distribution of the market shares reflects the shock that affected the cryptocurrency sector and the inability of Bitcoin to recover all gains lost after falling from the record level it reached in mid-April at approximately $64,870.
Moya added that the listing of Coinbase Global Inc on the New York Stock Exchange last month granted confidence to attract more cryptocurrency investors, despite the risks posed by high levels of volatility and the expansion of regulatory scrutiny.
Other cryptocurrencies have seen a jump in their value over the past 12 months, often referred to as altcoins.
Binance Coin price has soared 3,490 percent, new Safemars token up 500 percent and Dogecoin that started as a joke in 2013 is now a social media favorite and promoted by the likes of Tesla CEO Elon Musk is up 15,000 percent to a market value of about $50 billion.
Edited translation from Al-Masry Al-Youm