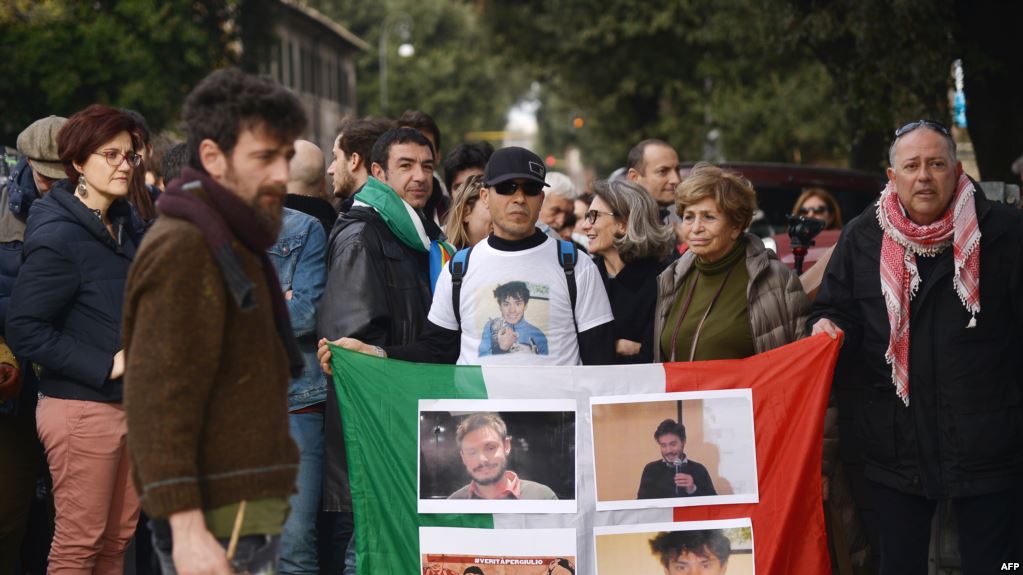 Italian Prime Minister Paolo Gentiloni announced, on Monday, the appointment of a new ambassador to Egypt, succeeding Ambassador Maurizio Massari, who returned to Italy following the killing of Italian research student Paola Regeni in January 2016.
The Italian government will submit the accreditation papers of the new ambassador, Giampaolo Cantini, to the Egyptian government as soon as possible, Italian Minster of Foreign affairs Angelino Alfano told his Egyptian counterpart Sameh Shokri in a phone call.
Alfano added that the Italian government's decision aims to boost the bilateral Italian-Egyptian relations over the coming period.
Shukry, in return, welcomed the decision, announcing that Egypt will submit the accreditation papers of the new ambassador ,Hesham Badr, to Italy in tandum with the Italian government's request.
At the same time, Prosecutor General Nabil Sadek called Rome's chief prosecutor Giuseppe Pignatone, on Monday, to discuss the Egyptian-Italian investigations' developments on the murder of Paola Regeni.
The Italian government withdrew its ambassador to Egypt in April 2016 over the slow process and stilted investigations into Regeni's brutal murder, which experts and officials widely believe was the work of the state – despite staunch denials by the Egyptian government.
In April 2016, the former Italian ambassador to Cairo, Maurizio Massari, left Egypt after the Italian government decided to recall him. The decision followed a meeting between Egyptian and Italian investigative teams on the murder of Regeni.
Italian Prime Minister at the time, Matteo Renzi, stated through his twitter account that Italy decided to recall its ambassador to Egypt following a meeting with the Egyptian investigative delegation in Italy.
The meeting that occurred before the recall of the Italian ambassador took place in Italy, where Egyptian and Italian investigators failed to reach a consensus on the motive behind the murder of Regeni.
Edited Translation from Al-Masry Al-Youm