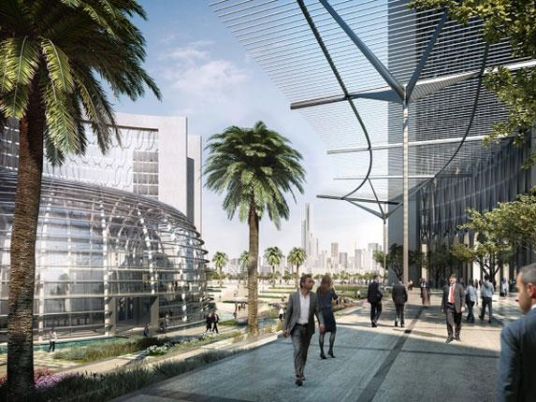 Chairman of the New Administrative Capital Company for Urban Development Ahmed Zaki Abdeen said that the expenditure the facilities in the New Administrative Capital is funded through the sale of land, and thus the new city did not cost the state budget even a single pound.
Abdeen said on Friday that the costs of construction for the government district in the New Administrative Capital amounted to LE 40 billion pounds from land sales, and the district covers an area of 500 acres with 36 buildings.
Abdeen added that the building of the House of Representatives, which is currently being set to be 10 times larger than the current building, contains about 1000 seats for members and will feature halls, lounges, clinics and restaurants, pointing out that construction work will not end the current session.
He stressed that President Abdel Fattah al-Sisi is following the work in the New Administrative Capital and the construction work himself. Abdeen added that the state institutions, especially the presidential palace and the headquarters for the cabinet and foreign embassies, will be ready by June 2019.
Abdeen said that the New Administrative Capital has put residential units for sale in three stages so far, and may put more units or land plots in the next phase. The prices of housing units will cost not less than one million to LE 4 million, he explained.
Buildings vacated from Cairo's downtown such as the parliament, embassies and ministries will be subordinated to the administrative capital, Abdeen said.
He added that there are proposals to transform the current parliament building into a "museum" after the transfer of deputies to the new headquarters, and to rent the other buildings and all the ministries in the administrative capital except the Ministry of Defense, which will have a building adjacent to the New Administrative Capital.
Edited translation from Al-Masry Al-Youm