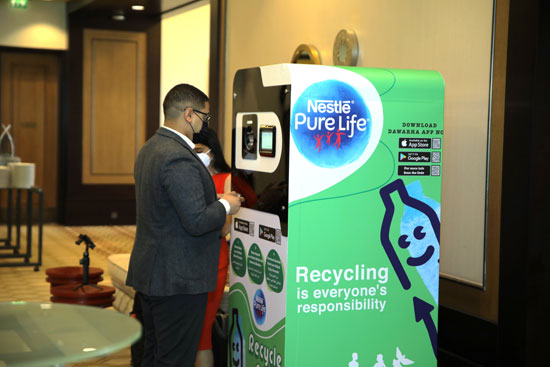 Nestlé Waters, the largest bottled water company in Egypt, has launched new water bottles made of 100 percent recycled plastic, used in the Nestlé Pure Life 1.5 liter six-bottle pack.
This comes as part of its efforts to protect the environment and encourage recycling.
It has thus become the first food company in Egypt to launch recycled plastic water bottles, and falls within Nestlé's global commitment to invest two billion dollars in recycled plastic that meets all requirements to ensure quality and food safety.
The global commitment provides for an increase in the use of recyclable products to 50 percent by 2025.
The new plastic water bottles are made of high-quality material – recycled polyethylene terephthalate (rPET) – which allows recycling and at the same time is suitable for food products, certified by the European Union as safe to use.
The new water bottles will include a QR code on the label and on the shrinkwrap as part of public awareness efforts. Once scanned, users will be directed to the Nestlé Pure Life website for complete information about the product, community and sustainability initiatives.
Furthermore, plastic collecting tools will be placed in places with high traffic to dispose of used plastic bottles to ensure a continuous supply of high-quality plastic – which will be transported for recycling.