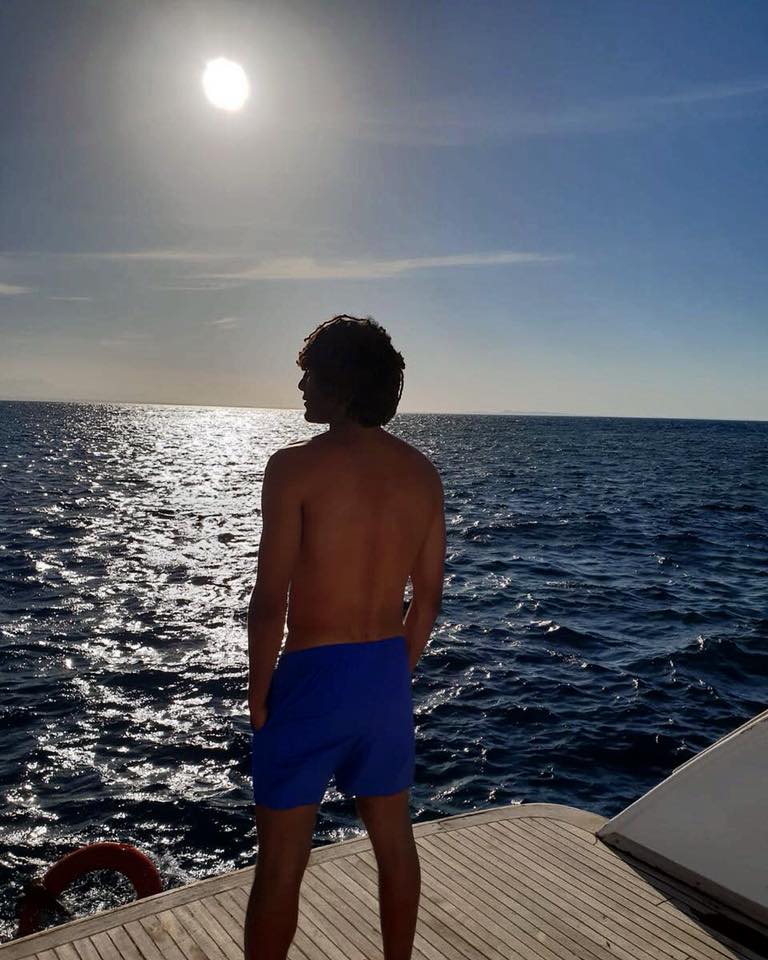 Egyptian midfielder Mohammed al-Neny, 25, called on his followers on Facebook and Instagram to visit the Red Sea, saying, "You will never find a place in the world with this weather, sun and sea", topping it off with a recommendation to "Come to Egypt".
Neny posted his photos with swimwear under sunlight after spending a three-day vacation on a tourist launch in Hurghada. He will leave Hurghada to visit his family in hometown al-Mahala al-Kobra of Gharbya governorate on the first day of Ramadan.
The footballer took a security permit to stay with his business manager and two friends for three days in the red sea, visiting several islands and fishing.
Chief of Syndicate of Tourist Guides in Hurghada Bashar Abu Talib clarified that Neny has encouraged tourism in the Red Sea, notably among the English people, fans of Arsenal Club and lovers of Neny.
Neny has recently signed a contract extension until 2022 with British football team Arsenal, the club announced in March.
Edited translation from al-Masry al-Youm