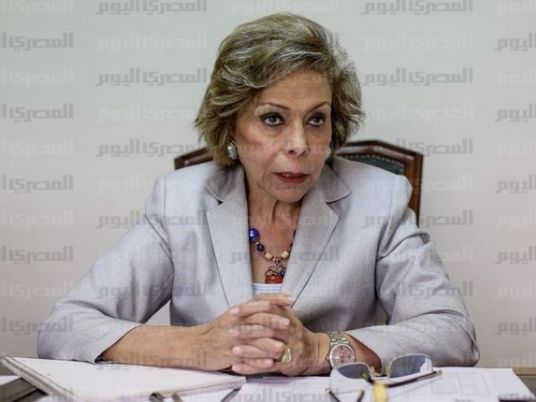 National Council for Woman Chief Mervat al-Tallawy publicly expressed rejection toward foreign aid for the Egyptian military, economy or government, despite her own organization receiving foreign funds.
She argued that Egyptians alone are the only ones able to improve the country and that Egypt has historically lead the world with ideas at a time when other countries did not have parliaments, Al-Masry Al-Youm reported. "Egypt does not need foreign expertise or technical support," she added.
Tallawy also blamed Egypt's problems on the prevalence of a "backwards religious mentality."
The NCW chief's statement contradicts the history of her organization, which receives funding from abroad and has maintained partnerships with foreign organizations, including the European Union, USAID and the United Nations.
In her statement, Tallawy also argued that reports by the Egyptian NGOs over human rights situation in Egypt have not had any effect, saying that the government already criticizes itself in many situations but in a more reasonable way.
She then argued that the increase in recommendations from the UNHRC to Egypt, which rose from 165 in 2010 to 300 in 2014, indicates attention is being paid to the country's needs.
In early February, Tallawy shocked the international community when she publicly expelled a European Union vote observer mission during a symposium when they criticized the environment in which the presidential elections were held as well as the lack of civil society organizations who they said were often subject to harassment.
"Your only role, in which you have failed, was to monitor the elections and evaluate whether they were fair or not," Talawy told the delegation. "We are proud of our army, our people and our new president whether you like it or not."
"We do not accept your report," she told the head the European delegation. "Please get out, you are expelled from the Middle East."
The EU delegation later released a statement saying that Tallawy was "somewhat misinformed" of the report and encouraged her to read the report in its entirety. "The EU is a strong supporter of the National Council for Women, and we fund their valuable work," the statement added.
The NCW chief later responded, by denying she expelled the delegation.