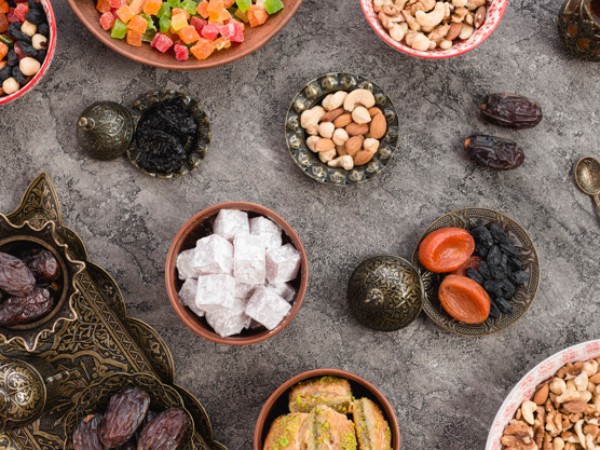 The National Council for Women held a meeting earlier today with officials from Savola Foods, a company under the Saudi Savola Group to discuss signing a partnership contract for launching an awareness campaign to educate women across Egypt on the importance of proper nutrition.
The president of the National Council for Women expressed her delight in cooperating with Savola to raise awareness among Egyptian women about the importance of healthy nutrition.
"Egyptian women are responsible for their families' health. Hence, they are responsible for the society's health in its entirety," she said.
"I feel proud to witness businesses dedicated to fulfill their social responsibility duties, towards achieving sustainable development goals."
She explained that this collaboration is a result of the council's keenness to encourage cooperation with private institutions.
"Together, we work relentlessly on providing social solidarity services that support & empower Egyptian women; in line with the Egyptian state's efforts." Morsy also explained that the collaboration complies with the President's Egyptian Women's Health Initiative, subsequent to the "100 Million Healthy Lives" campaign.
It includes launching a door-knocking campaign to raising awareness among women about proper nutrition and how to verify healthy products, especially with regard to heart diseases.
The campaign targets Cairo, Giza, Alexandria, Qalyubiya, Beheira, Gharbiya, Ismailia, Daqahlia, Minya, Assiut and Sohag.
The Chief Strategy Officer at Savola Foods Company Mohamed Badran, said his company is quite eager to forge a constructive alliance with the National Council for Women, "Given how this esteemed establishment has made a clear impact on upholding the status of Egyptian women."
"By virtue of "Al-Moaadla Al Sah" awareness campaign, which should cover 11 governorates in Delta and Upper Egypt, we will be able to educate Egyptian women on means of proper nutrition and familiarize housewives with choosing safe dietary products that help promote the overall health & well-being of the Egyptian family."
He also warned on the dangerous of certain chemicals: "Hydrogenated oils and trans-fat have harmful, even damaging effects on our health; especially when the daily intake exceeds two percent of the total energy intake. These harmful substances increase the risk for brain strokes, cardiac diseases, thrombosis, coronary artery disease, Paraplegia and Quadriplegia. They also increase the risk of hypercholesterolemia, type two diabetes, obesity and other fatal diseases."
Morsy stressed that the Egyptian state prioritizes women's healthcare following the presidential initiative, under the slogan "Egypt's Women are Egypt's health", subsequent to the "100 Million Healthy Lives" campaign.
She assured that since the inauguration of the National Council for Women in 2000, it has always been committed to resolving women's health issues. The council includes a 'Health & Population' Sub-committee among its permanent committees, which follows up on all matters pertaining to women's health & well-being.
The council also exerts great efforts in educating women through the door-knocking campaign; launched in all villages & boroughs of the Republic's governorates.
The campaign is conducted on a direct-contact basis, targeting a wide scale of women at their homes and/ or assemblies.
It has already succeeded in reaching millions of women and paved the way towards attaining public acceptance and achievement of the goals of many economic, political and health initiatives put forward by the government.