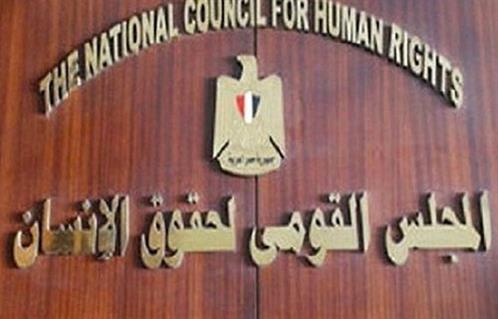 The Egyptian National Council of Human Rights [NCHR] released on Wednesday its annual report on the period from April 2016 to June 2017, which highlighted the conditions of human rights in Egypt and the state's efforts in combating terrorism.
The report asserted that there is no systematic torture performed against prisoners inside Egyptian prisons as rumored, noting that the monitored torture cases are 'individual' and all its perpetrators are tried on a regular basis.
Meanwhile, the report mentioned that NCHR 's head Mohamed Fayek met with delegations from the US congress and stressed to them that all reports issued by the Congress on the presence of sectarian strife in Egypt between Copts and Muslims have no relation to reality.
Moreover, the report said that Fayek asserted in a meeting with the Philippines ambassador to Cairo that the Egyptian Armed Forces are controlling the situation in North Sinai, noting that the problem there is present in the smuggling of weapons from Gaza strip and Libya to North Sinai.
In the report, the NCHR called on the government to hold a national conference to develop a law in the Egyptian constitution for the sake of limiting the death penalty for certain crimes and to expand pardons issued for prisoners who suffer from health troubles.
In addition to restricting military trials for those who committed assaults against any person or facility affiliated to the Egyptian Armed Forces, and to afford comprehensive data base for those who are detained and the future of their trials.
The NCHR also called for the pardoning of prisoners by the President Abdel Fattah Al-Sisi for young people, and recommended it especially for young people who are detained and have been proved to be not perpetrators of 'terrorist attacks'.