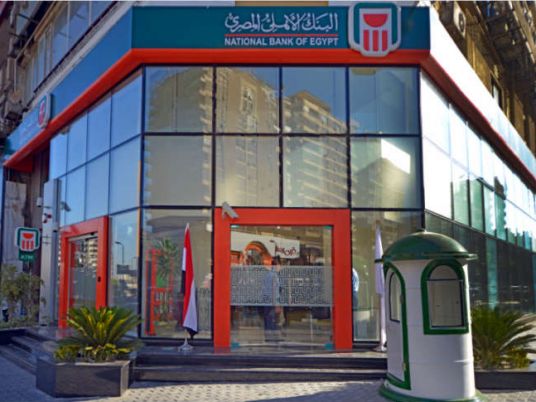 The National Bank of Egypt denied reports that the bank or any banks operating in Egypt had issued a new Certificate of Deposit with a maximum returns of up to 25 percent or 30 percent interest rate.
The Vice Chairman of the Bank's Board of Directors Yehia Aboul-Fotouh in a press statement on Thursday evening stressed the need to refer to official sources to ensure the correctness of the information.
These unprofessional rumors negatively affect the national economy, he added.
This came after the Monetary Policy Committee (MPC) of the Central Bank of Egypt decided to raise CBE's overnight deposit rate, overnight lending rate, and the rate of the main operation by 200 bps to 18.25 percent, 19.25 percent, and 18.75 percent, respectively.
The discount rate was also raised by 200 bps to 18.75 percent, the MPC said in a statement on Thursday.
The committee said it continues to assess the impact of the front-loaded tightening policies in a data-driven manner, with recent inflation developments showing higher broad-based inflation across Consumer Price Indexes items.
The MPC added that the recent developments necessitate additional tightening in the monetary stance, not only to contain demand side pressures, but also to avoid broad and persistent inflationary effects that could emanate from the supply shocks, with the aim of anchoring inflation expectations.
The committee said that growth in real economic activity domestically moderated to 3.9 percent in 2022 Q4 compared to 4.4 percent in 2022 Q3, implying that growth during the first half of FY 2022/23 registered 4.2 percent.
Detailed sectoral data for 2022 Q3 show that growth was primarily driven by the improvement in private sector activity, specifically tourism, agriculture and trade. Additionally, most leading indicators continue to register positive growth rates in 2023 Q1.
Going forward, real GDP growth is expected to soften in fiscal year 2022/23 compared to the previous fiscal year, before picking up thereafter.
Meanwhile, the unemployment rate recorded 7.2 percent in 2022 Q4 compared to 7.4 percent in the previous quarter.
Annual urban headline inflation continued to increase to record 25.8 percent and 31.9 percent in January and February 2023, respectively. Similarly, annual core inflation recorded 31.2 percent in January 2023 and marked a historical high in February 2023 by recording 40.3 percent, the committee said.
The Central Bank of Egypt's decision to raise interest rates by 200 basis points on deposits and borrowing comes to counter the wave of devastating high inflation rates by the US Federal Reserve, al-Sayed Khedr, an economist, said.