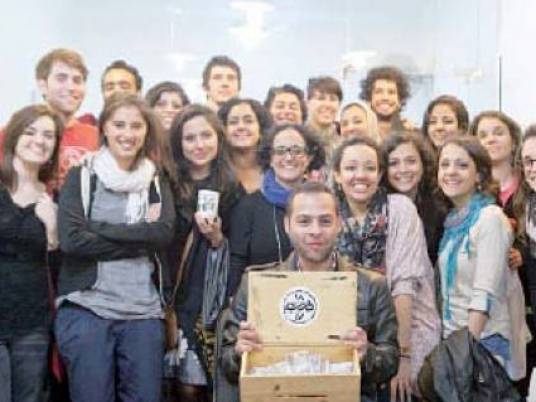 Director Hala Khalil's social drama "Nawara" was applauded by the audience and critics during its first screening at the Dubai International Film Festival.
"Nawara" stars Menna Shalaby, Mahmoud Hemeida, Sherien Reda, Ahmed Rateb and Amir Salah Eddin.
In a press statement following the screening of the film on Sunday, Khalil said that she had concluded the montage of the movie two days before the start of the festival, noting that the filming took more than a year.
The film reflects the humanitarian and social conditions of Egyptians before and during the January 25 Revolution that toppled former President Hosni Mubarak.
Khalil has also directed "Ahla al-Awqat" and "Qas w Lazq".
Shalaby received thunderous applause from audience members, causing her to weep during the screening of the movie.
Edited translation from Al-Masry Al-Youm