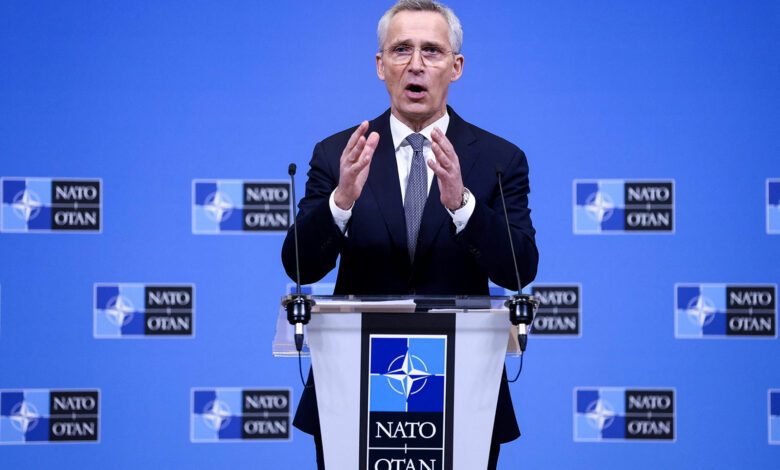 NATO Secretary General Jens Stoltenberg said on Wednesday that the conflict in Ukraine is now becoming a "grinding war of attrition," adding that it now focused on logistics.
"Things are happening, but we need to continue, and we need to step up even more because there is a big need out there to provide Ukraine with ammunition," Stoltenberg said at a NATO defense ministers press conference in Brussels.
"This is now becoming a grinding war of attrition — and a war of attrition is a war of logistics," he said.
Stoltenberg said that it is crucial that Ukraine is "able to retake territory and launch offensives" to ensure that it is able to defeat Russia and continue as an independent nation.
The NATO chief's comments were in response to a reporter's question on whether he was worried that Ukraine could run out of ammunition in the coming months and whether there were more countries that are ramping up their production capacity to Ukraine.
"Now we see that things are actually moving in the right direction," he said.
"And there are also others who have already signed contracts with the defense industry, meaning that production is now ramping up," Stoltenberg said.
On Tuesday, Germany's defense minister announced that the country will increase ammunition production and has signed contracts with ammunition manufacturers to provide for the Gepard air defense systems it has delivered to Ukraine.
Stoltenberg added that NATO countries adding more production has enabled them to replenish depleted supplies.
"We see no signs that Russia is preparing for peace; on the contrary, Russia is launching new offensives," Stoltenberg said.
"This is critical. Ukraine has a window of opportunity to tip the balance and time is of the essence," he said.
He added that besides stepping up support for Ukraine, ministers also discussed their "commitment to our others partners at risk, including Bosnia and Herzegovina, Georgia and Moldova."