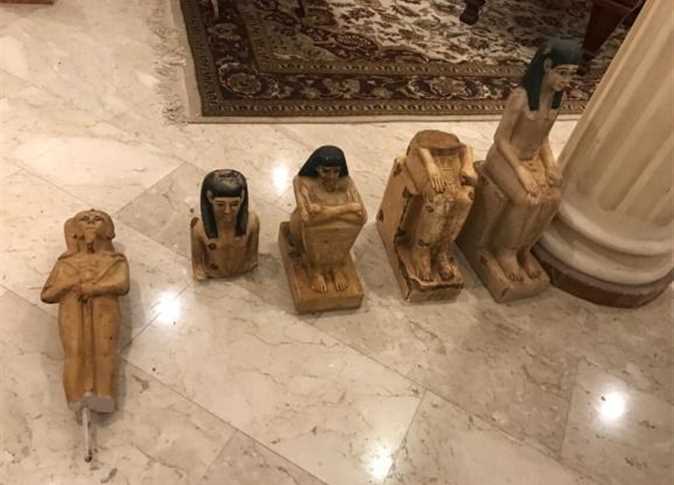 The Board of Directors of the National Museum of Egyptian Civilization, headed by Tourism and Antiquities Minister Khaled al-Anany, discussed the possibility of including the museum after its inauguration to the 'Cairo Pass' list.
The 'Cairo Pass' allows its holder to visit a number of museums and archaeological sites in the governorates of Cairo and Giza for five consecutive days.

The meeting, which was held at the museum's headquarters in Fustat, began with the members of the board of directors being briefed on the latest developments related to the museum's website. Representatives of the executing company displayed the website's design and the services it would provide to introduce the museum's activities.
The board also agreed to apply a system where tour guides would explain historical facts through headphones to visitors, keeping the calm inside the museum while not interfering with each other.
The ticket price including this service was set at LE30.
The museum will be committed to all photography regulations for museums and archaeological sites approved by the Supreme Council of Antiquities, the board stated.
Foreign visitors to Egypt can buy a 'Cairo Pass' which allows them unlimited entry to archaeological sites and Islamic museums in Greater Cairo over a five-day period, Egypt's Supreme Council of Antiquities said earlier this week.
The 'Cairo Pass' is $100 for foreign visitors and $50 for students; this can be paid in other foreign currencies, such as the British pound or Euro. Tourists need to provide an ID photo and a photocopy of their passport, while students must provide their university ID.