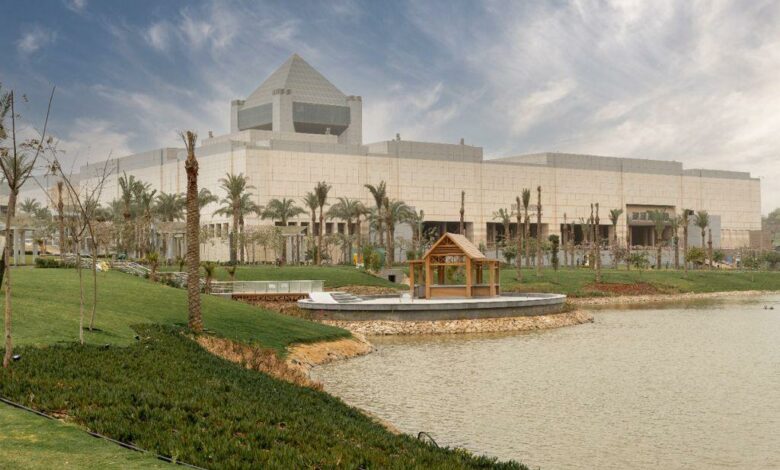 On Friday and Saturday the National Museum of Egyptian Civilization in Fustat received about 12,000 visitors: the largest number of visitors since its opening in April, according to Ahmed Ghoneim, CEO of the Museum.
During the past two days there has been a noticeable influx of visitors, from different governorates: as well as Arab and foreign countries.
This confirms the passion of different categories of the public, in the museum's unique artifacts, he added.
At the same time, it showed the Egyptian public's awareness of the ancient civilization of their country: which achieves the museum's goal as an educational and cultural institution, Ghoneim added.
The National Museum of Egyptian Civilization in Fustat has received thousands of Egyptian and foreign visitors since the opening of the central exhibition hall and the reception of the royal mummies procession on April 3.
These ancient mummies, dating back to the 17th to the 20th dynasties include 18 kings and four queens.
They include King Ramses II, King Sagnin Ra, King Tuthmosis III, King Seti I, Queen Hatshepsut, Queen Merit Amon, wife of King Amenhotep I, and Queen Ahmose – Nefertari, wife of King Ahmose.
The museum also features entertainment areas, restaurants, cafeterias, and bazaars selling archaeological replicas.
Ticket prices for the National Museum of Egyptian Civilization are:
LE200 for foreigners.

LE100 for foreign students.

LE60 for Egyptian citizens.

LE30 for Egyptian students.
Parking prices at the museum are set as:
LE30 for private cars.

LE40 for coasters.

LE50 for buses.
Tickets can be purchased in advance on the museum's website.
In December 2021, a mobile application for the museum was completed in cooperation with IPMagiX. The application bears the name NMEC and is downloaded from Google play or the App store.