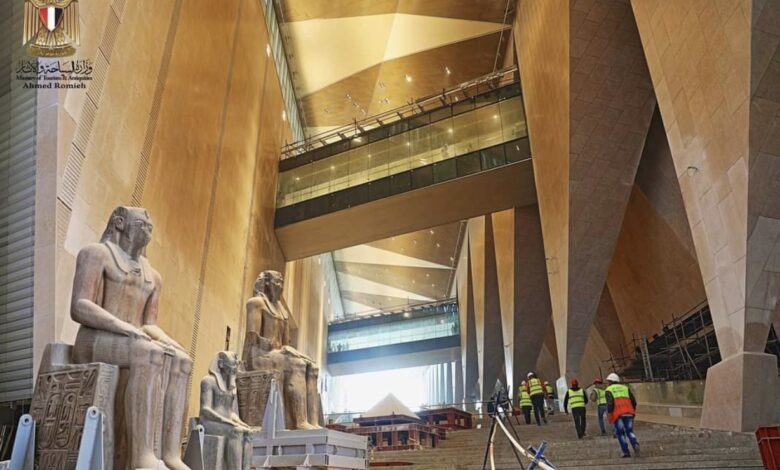 National Geographic magazine has chosen the Grand Egyptian Museum as one of the tourist destinations that it recommends to visit in 2023, a step that will bring in further tourism movement.
The renowned magazine invited lovers of travel around the world to visit Egypt, specifically the new home of Tutankhamun treasures in the museum. The National Geographic described GEM as "a new pyramid built by the Egyptians."
The Director of the Prehistoric Antiquities Department at the Ministry of Tourism and Antiquities Khaled Saad Mostafa, said that the idea of establishing the Grand Museum dates back to 1993, when Dr. Abdel Halim Noureddine decided, with the former culture minister Farouk Hosni, to establish the largest museum in the world.
Mostafa added that the current site on which the museum was built was chosen on an area of 117 acres, and the financing of GEM was to be relied on Arab, Kuwaiti or Saudi development funds, which have already provided facilities for the museum.
He stated that this represents the facade of Egypt as an Arab country and represents the entire Arab civilization.
However when unding from development funds was postponed, Mostafa explained that Egypt worked to present the project to donors wishing to finance.
Japan took the lead in applying its desire to finance the Grand Egyptian Museum, he added, through the JICA Foundation, which provided 8.4 billion Japanese yen, or approximately $800 million.