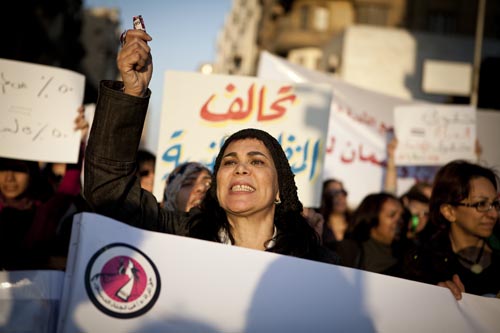 The National Council for Women has objected to the recently-formed Constituent Assembly that would draft the new constitution on the grounds that there is limited representation of women.
In a statement on Wednesday, the council said that women account for half of Egyptian society and a large part of the workforce. Egypt's women are highly qualified, serve as public figures in high-ranking posts and played a significant role in the revolution, the statement said.
The statement added that despite the number of women who excel in law, education, literature and art in rural and urban areas, they are only represented by seven members in the assembly. Nearly half of the assembly belongs to Islamic parties within Parliament.
The National Council for Women had nominated several women to the assembly, but none were selected.