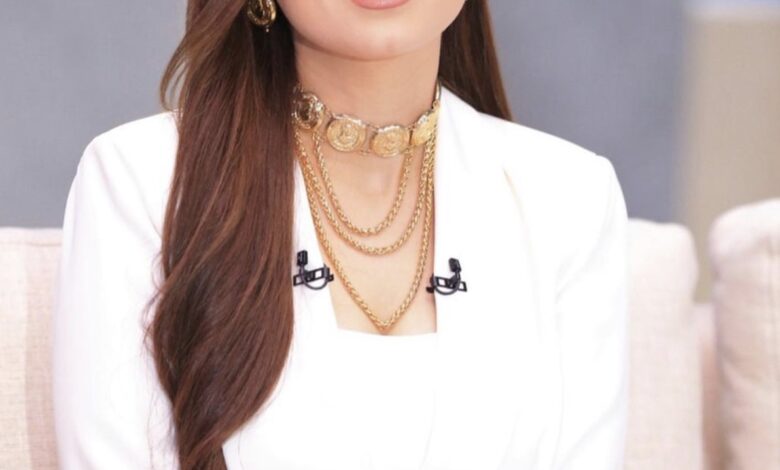 The National Council for Women, headed by Maya Morsi, announced filing an official complaint to the Supreme Council for Media Regulation  against TV presenter Yasmine Ezz.
The National Council for Women has rejected the "offensive" content of the "Kalam al-Nas" program broadcast on "MBC Masr" by Ezz.
It is seen as a program representing insult, humiliation, and a belittling attitude towards Egyptian women.
Its content undermine efforts to empower Egyptian women according to the council. 
The Council received many complaints from Egyptian women through social media platforms expressing their rejection of the offensive and degrading content of the program and called for its immediate suspension. 
The program's content is reactionary, and includes incitement to violence against Egyptian women, normalizing the insult and beating of husbands to wives.
The content of the program also includes ridicule and bullying to the Egyptian family, which leads to the destruction of the social structure and the creation of conflicts within the family, without regard to the provisions of the Egyptian constitution, which includes more than 20 articles on citizenship, equality, criminalizing violence and discrimination, respecting women and preserving their dignity, the council said in a statement.
The National Council for Women stressed that the Egyptian civilization used to paint women on temples as a symbol of strength, life and development, and been queens who ruled and fought in wars.
This program is not suitable for a reputable media institution that provides meaningful media content and enjoys great prestige with the Egyptian public, as its content violates the media code of honor, which requires discussing values that positively contribute to building the family and appreciating the role of women in this regard.
The National Council for Women warned of against the danger of the impact of uncontrolled messages, which contribute greatly to a decrease in respect for women and thus an increase in violence against them.
The National Council for Women called on those in charge of MBC Masr to take measures to stop the content of the program.