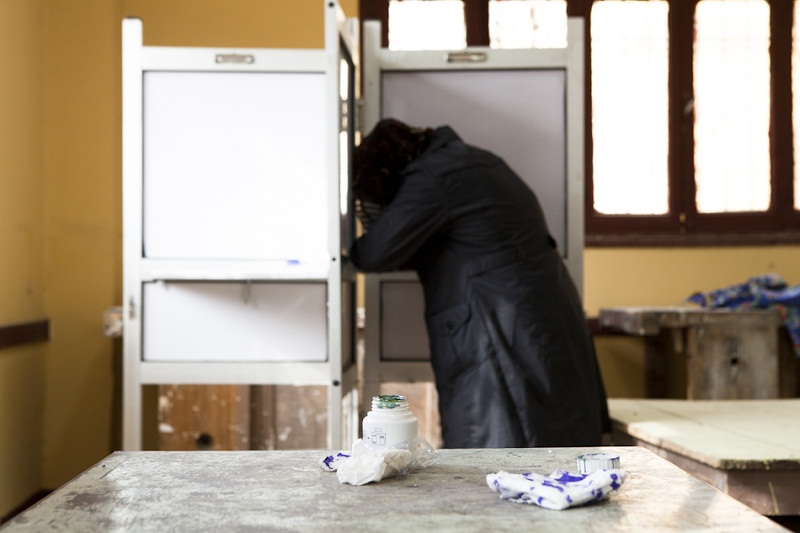 The National Association for Change (NAC) issued a statement Friday calling for a mass boycott of the upcoming parliamentary elections.
In the statement, the NAC declared that Morsy lost legitimacy after he violated the independence of the judiciary with his 22 November Constitutional Declaration, and further lost his credibility after his administration was involved with the abduction, torture and killing of protesters. The statement slammed the administration's attempts to reconcile with figures from the Mubarak regime at the expense of national interests.
Morsy has failed to achieve social justice or ensure national security, and the price of basic goods and services like electricity and water have continued to increase under his rule, the statement alleged.
The NAC called for a widespread boycott of the parliamentary elections slated to kick off on 28 April in order to fight for the rights of those killed and injured by government forces during recent clashes.
The decision to boycott came after the president refused to respond to the Nour Party's initiative to reconcile with opposition political forces, or the National Salvation Front's demands to dismiss the Cabinet, form a neutral body to monitor the elections, dismiss the prosecutor general and dissolve the Muslim Brotherhood, the statement continued.
The assembly urged the NSF to remain committed to its demands, so as not to lose credibility in public opinion both domestically and abroad.
The NAC accused the elections of being a trap that would pave the way for the establishment of a religious fascist state.
"This defining moment in the history of the nation requires a clarity of vision and purpose, and [requires] sticking to the goals of the revolution, including freedom, dignity and social justice," the statement read.
"Participating in the elections would be tantamount to political suicide because it would help the Brotherhood regime, which lost its legitimacy, lied to the people and broke all promises of national consensus … to hammer the final nail in the coffin of the revolution and the state," the statement added.
Edited translation from Al-Masry Al-Youm