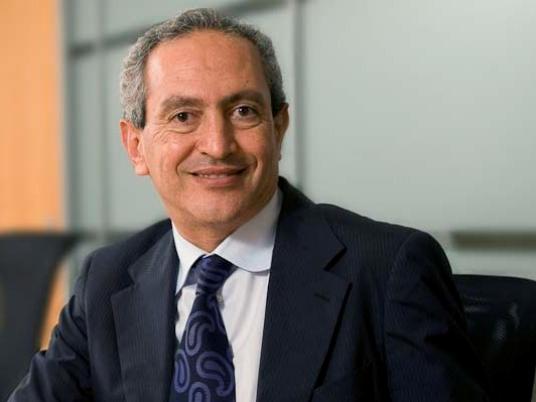 Forbes magazine released its ranking of the world's billionaires and the richest people for the year 2022 whose fortunes have reached or exceeded one billion dollars.
Elon Musk took the lead and first place, for the first time ever. His fortune was estimated at about US$ 219 billion, after he added $68 billion to it during the past year, with the share price of the electric car company Tesla rising 33 percent.
Jeff Bezos fell to number two for the first time in four years due to a three percent drop in Amazon stock and an increase in his charitable donations, which reduced his net worth by six billion dollars.
Nassef Sawiris, the younger brother of Naguib Sawiris, topped the billionaires of Egypt and Arabs in 2022.
His net wealth is estimated at $7.7 billion, despite a decrease of his fortune by $600 million compared to 2021, which made him the biggest loser among the wealthy Arabs this year after the share of Adidas, in which he owns a 6 percent stake declined.
Nassef ranked 304th globally overall.
In second place was Naguib Sawiris with a fortune estimated at $3.4 billion, an increase of $200 million over last year. Naguib was 883th globally this year after he ranked 956 in 2021.
Third, Mohamed Mansour came with a fortune estimated at about $2.5 billion and remained stable, advancing by several positions in the 1238th place globally, when he was 1249th in 2021.
In fourth place came Egyptian businessman Mohamed al-Fayed, with a fortune estimated at $2.1 billion, which ranked him 1445th globally.
Youssef Mansour, the elder brother of Mohamed and Yassin Mansour, came fifth with a fortune estimated at $ 1.5 billion, without an increase or decrease from last year, to occupy the 1929th position globally, after he was in the 2035th position last year.
Finally, in sixth place is Yassin Mansour, the younger brother of Mohamed and Youssef Mansour, with a fortune estimated at about $1.1 billion, without increase or decrease from last year, to occupy the 2448th place globally after he was ranked 2524th for 2021.
The fortunes of the Mansour family were not affected this year, and they maintained their earnings as they were last year without increasing or decreasing in 2022 with their different global rankings.