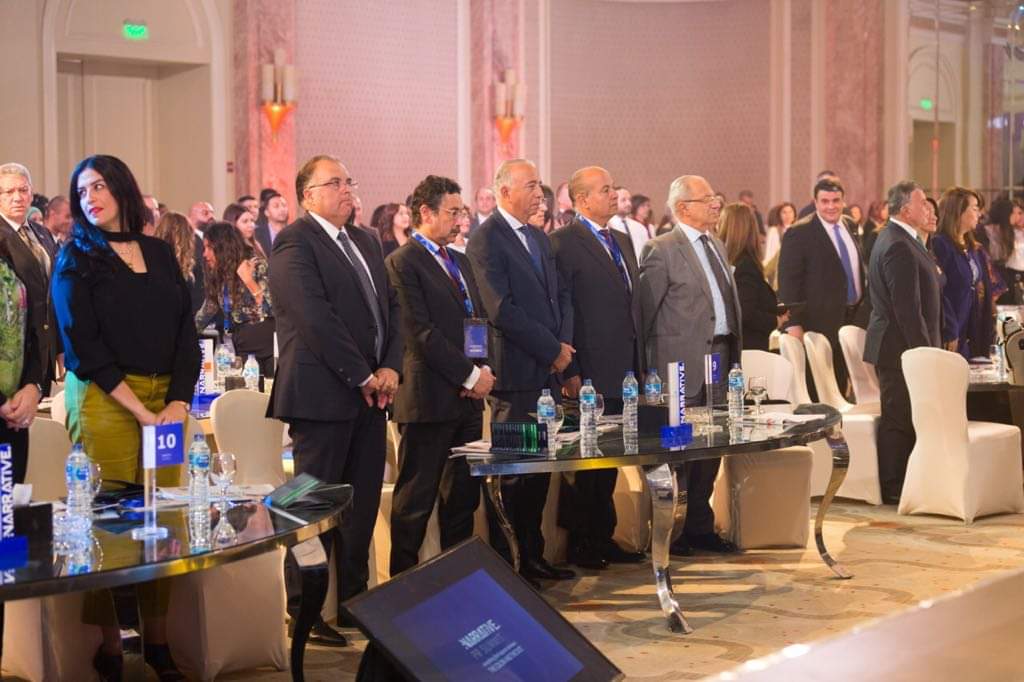 Egypt's first international public relations forum, Narrative PR Summit, released a list of policy recommendations on Monday, aimed at improving the country's brand and international standing.
The forum's press release summarized input from 23 local and international policymakers, Egyptian ministers, corporate chiefs and senior professionals from all levels of practice, who convened in the annual gathering in Cairo last month. Attendees primarily called for establishing partnerships with key global organizations, influential figures and media outlets to help improve the country's reputation, and boost its tourism industry.
The summit firstly recommended continued cooperation with influential leaders and experienced professionals, to help craft a good brand image for Egypt. It called for introducing a firm annual plan, international partnerships, and an organized database of influential global figures whose support is to be enlisted in the future.
It also urged setting up effective partnerships with international organizations, including the World Bank, the United Nations funds, and multinational public relations firms to guide Egyptian leaders towards formulating a positive brand image for the country.
The summit advised reaching out to key global figures through embassies of western countries in Egypt, such as the US, the United Kingdom, Russia and others, to act as brand ambassadors for the 'Changing Egypt's Narrative' campaign.
Propositions in this regard included inviting those people to enjoyable, well-planned visits aimed at helping them explore Egypt from a different perspective, to later be the bearers of the country's positive image.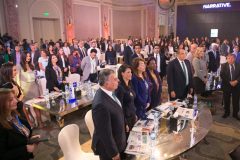 The summit also recommended approaching specific influential figures who own powerful media platforms. Those included Elizabeth Linder, the founder of Beautiful Destinations, which is the largest travel community on social media with over 15 million followers in 180 countries.
"Linder visited Egypt to attend the summit, and we had introduced her to the Egyptian tourism minister," noted Lamia Kamel, CEO Egyptian communications agency CC Plus, which founded the summit. "We expect her to play a major role in promoting Egypt's tourism in the coming period."
Other such figures include international speaker Gordon Tredgold, who Kamel said had expressed enthusiasm to work on renovating Egypt's brand image.
The summit also proposed annually organizing three forums in key industries that can help with image promotion, including technology, energy and financial inclusion.
Narrative also recommended teaming up with media organizations (TV, print and broadcast) to serve as platforms to promote Egypt's voice, highlight recommendations by Egyptian and international leaders, and address both the country's success stories, and the challenges that hold it back.
Other suggestions included convening an immediate meeting with the Egyptian education ministry, to discuss how to incorporate Egypt's brand image in school curricula while appealing to children. They also included partnering up with production houses in Egypt to enhance its image through screenplays and films, and sponsoring a number of local annual events to promote Egypt globally, through partnerships across various sectors including investment, banks, arts and civil society.
This year's Narrative PR Summit, held for the third year in a row, was sponsored by Egyptian Prime Minister Mostafa Madbouly.
Speakers who discussed current challenges, best practices, breakthroughs and trends included Minister of Social Solidarity Ghada Waly, Minister of Tourism Rania Al-Mashat, US Department of State officer and US embassy in Cairo Spokesman Samuel Werberg, UNFPA Egypt Representative Aleksander Bodiroza, and global affairs analyst Michael Bociurkiw.
The annual gathering was first launched by leading Egyptian communications agency CC Plus in October 2016 as a nation branding initiative, and later became a flagship annual event to hear first-hand from notable thought leaders, visionaries and practitioners. This year, CC Plus partnered up with a number of key institutions such as CIB, the American University in Cairo (AUC), Oxford Business Group (OBG), Injaz and the Egyptian Junior Business Association (EJB).