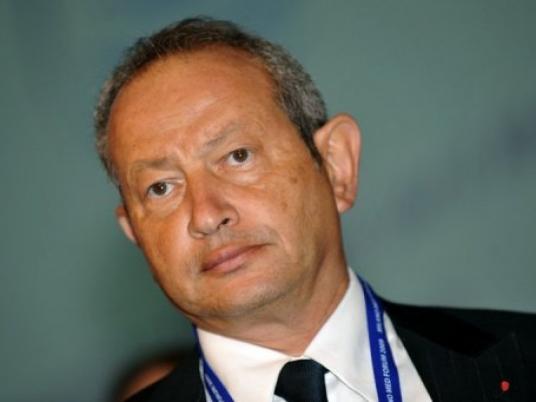 Riverbank S.A., which is majority-owned by Egyptian business tycoon Naguib Sawiris, officially launched operations in Europe on Monday, after receiving its license from the European Central Bank last month, the new bank said in a press release.
The bank specializes in small and medium enterprises (SMEs) financing and will be focused on opportunities in the Benelux Union and Germany primarily. The core loan target size is in the range of €750,000 to €3 million, with co-investment opportunities in deals up to €10 million, for maturity rate between 3 to 7 years.
"The bank is a great addition to our long-lasting and solid presence in Luxembourg and Europe, through various large investments in the European economy and, in particular, in the financial services sector," business entrepreneur Naguib Sawiris said on Monday through his company Marchmont.
Riverbank will be composed of a light corporate structure, with the help of its financial technology (FinTech) profile based on online loan processing.
Throughout 2018, Riverbank will offer competitive online savings products, aiming to grow its core lending business further. Its technology will be supported by a credit team, which will guarantee superior credit risk supervision.
The bank finances enterprises with growth finance, acquisition finance, MBO/MBI, cross-border finance, venture debt and refinancing.
Riverbank will operate through a network of advisers who help SME borrowers with their credit application and optimal financing structure.
The loan application process will consist of five stages: first, the adviser to the SME borrower registers online, fills in the introduction sheet. Within days, Riverbank will inform the adviser about its intention to proceed or not by carrying out a thorough due diligence, finally the term sheet will be agreed in local language and local law before the loan is disbursed. They aim to complete this process winthin 4 to 6 weeks.
"Our aim is to complement the existing offering from other finance providers. We typically work with other lenders in a cooperative framework," Riverbank's website said.
Co-founders of RiverRock ECP LLP, Professor Roland Berger and Michel Péretié said that the launch of RiverBank would complement their strategy to support the backbone of the European economy.
The bank received a full banking license from the European Central Bank on the 3rd of March 2017, allowing it to lend to any SME borrower located in the EU.
In March 2016, Sawiris revealed his plan to invest €50 million (about $53 million), with the aim to set up a new bank in Luxembourg specializing in financing small and medium enterprises.
With a fortune of $3.9 billion, Naguib Sawiris ranks the second locally, while 460 globally, in Forbes 2017's list of the world's richest people.