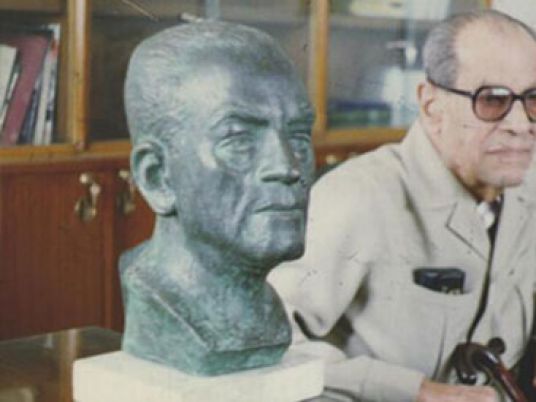 The friendship between Awad Bahr, the manager of Ali Baba cafe, and the deceased Nobel-laureate Naguib Mahfouz started when Bahr was 17.
"I used to come to the cafe before I started writing. I met with Mahfouz on the upper floor," said Bahr. "I discussed some of his novels with him at that time. He was a good listener. He praised and encouraged me to continue reading. Our first meeting was after he got the Nobel prize here. I went upstairs to him and offered my congratulations."
Bahr was disappointed over the demolition of the second floor of the cafe where Mahfouz used to sit. "My sorrow is doubled. It's hard for me to see Naguib Mahfouz's hall demolished. It's unfair as all of our documents are valid," he added.
Mahfouz also used to spend some of his time at Orabi coffee shop in Abbassiya, where his family lived for a while. He used to meet his friends there, including novelist Youssef al-Qaeed, who unveiled the secret behind Mahfouz's connection to coffeeshops saying, "Naguib's house was like a citadel and he did not like to meet anyone there. Thus, he preferred to meet all his friends and beloved ones there [Orabi]."
Qaeed said that Orabi has since turned into a furniture store.
Drinking tea and reading newspapers were one of Mahfouz's traditions. When the clock struck 7:30 am, he would head to the hotel cafeteria located near his house in Agouza. "Our usual meeting was there outside the building, where I used to wait for the bus. He used to greet me while on his way to buy newspapers. He put them under his arm and walked until he reached the cafeteria of the Shahrazad hotel. He used to drink his tea, read the newspapers and return home," said Hussein Abdel Aal, pensioner and neighbor of Mahfouz.
Abdel Aal added that the cafeteria is no longer open.
Edited translation from Al-Masry Al-Youm