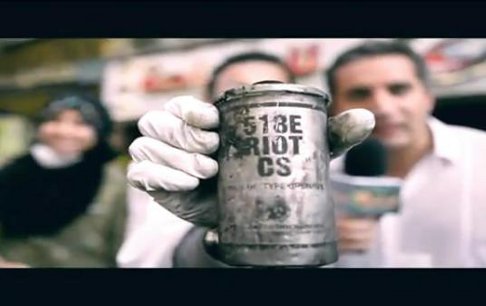 When it comes to the Cairo clubbing scene, paying for a ticket to a party is like gambling; you never know what you're going to get and you're going to spend a lot of money finding out. With most nightclubs or party organizers charging anything between LE250 and LE1,000 for the pricier New Year's Eve gatherings, the risk of not getting your money's worth is pretty high when you consider the following factors:
With only a handful of nightclubs in Cairo offering dance floors and resident DJs, you run a high risk of getting bored of their same-old formula eventually. Also, certain DJs and specific nightclubs attract their own type of crowd, which can make or break your night if you don't feel comfortable around them. Add this to the possibility of the DJ messing up the music and a drunken fight breaking out; and you've got your basic list of factors that make parties in Cairo hit-and-miss.
Like their contemporaries in the clubbing business, party organizers Nacelle have had their share of hits and misses, though the hits seem to outweigh the misses recently: the organizers have brought in stellar DJ acts such as Pavlov Stelar, DJ Ashibah, Aki Bergen and Crazy P, alongside local DJs such as Aly B, Tito, DJ Nitrane and Deeb. Nacelle has also changed their venue often, moving around Cairo between Yasso Lounge, Melouk, Stiletto, the Kempinski's Jazz Bar and Opium in Zamalek.
Nacelle was created by DJ Tito to fill what he felt was a market gap in Cairo; he wanted to deliver a series of parties offering diverse and less mainstream dance music to an easy-going crowd, recreating the intimate atmosphere of a house party — no fuss, no pretentiousness, no minimally dressed dancers or elaborate entertainment acts; just good music and a happy atmosphere.
Nacelle's organizers are aware of how jaded their target audience can become, and how easily a party organizer can lose his reputation if he consistently delivers the same formula. Their new concept, introduced this past weekend, is I Love Nacelle Weekend, two fun and lively back-to-back parties: first, you party at Yasso Lounge in Giza on Friday night with Dutch DJ Duo Kraak and Smaak after Aly B, and if you still have energy left in you, follow it up with a matinee party at Opium in Zamalek with Nickodemus and DJ Tito from 2PM till 8PM.
You either pay for entrance to one party (LE150 for Friday included one free drink, while Saturday's LE250 fee gave access to an open bar), or pay a lump sum of LE300 for the whole weekend package. This refreshing new concept of partying by day and night is irresistible given the stellar list of local and international talent; and the transition from Yasso's lounge to Opium's outdoor deck literally gives you a change of scenery and a chance to dance in the sun for a change.
Judging by Friday's gig alone, Nacelle seems to be onto something really good. A good party can be judged by how full the dance floor remains throughout the night; if people are still dancing when the lights are turned on at 3AM, you know you've made them happy. Kraak and Smaak provided a night of seamlessly mixed electronic and funk music, including some of their biggest hits: "Dynamite" and "Squeeze Me." They also dropped some surprising remixes, including a very smooth version of 90s rave anthem "Meet Me at the Love Parade" and a completely unexpected mix of Totally Enormous Extinct Dinosaurs' stellar electro hit "Garden." If you're humming the tune all day for the next 48 hours, it's a sign you've been to a great party.
The follow-up party on Saturday afternoon was definitely something new for the night bound Cairo clubber — returning to the dance floor less than 24 hours later may be difficult for the exhausted and hung over, but Nacelle remedied this with a sunlit deck, upbeat electro tracks by Nickodemus featuring a percussion band and an MC, and an open bar that included Sangria and Bloody Mary's to supposedly cure the hangover.
One thing that could definitely be felt about both nights was the fun, relaxed atmosphere of the patrons and performers alike. It didn't feel like a pretentious spectacle but rather a very large group of amiable strangers enjoying offbeat electro music in an open and well-ventilated space. There should be more parties like I Love Nacelle Weekend in Cairo, but you'll need a lot of energy to handle it.
For the latest updates on Nacelle's upcoming events, check out their Facebook page. Reservations are necessary at Nacelle parties.