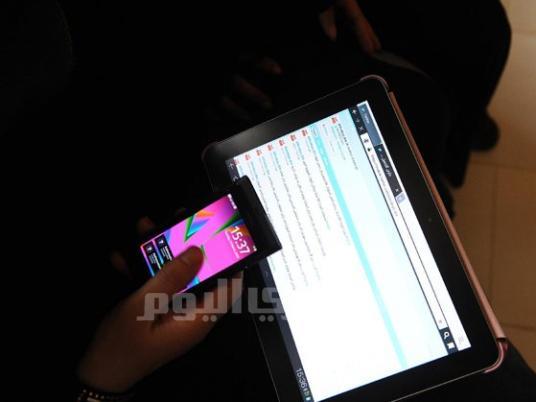 A widely followed "whistle-blower" who tweeted about the Saudi royal family accused Twitter on Friday of succumbing to pressure by suspending his account.
The user, whose account was @mujtahidd, told AFP that Twitter cited the posting in April 2014 of a "private document" related to the royal family as the reason for his suspension.
"Regardless of whether I broke the rules or not, why would this alleged contravention only be noticed 10 months after the tweet?" he said in comments emailed to AFP.
"I explained to Twitter administrators my high profile as a credible whistle-blower from within the circles of power in Saudi Arabia," he wrote from the email address that was listed with his suspended account.
He did not identify himself and said he cannot be reached by telephone.
But he said he had been tweeting since December 2011 and had 1.8 million followers.
"I informed Twitter that merely accepting these complaints regarding historical tweets constitutes giving in to pressure," his email said.
Users trying to view his profile get a message saying, "@mujtahidd has been suspended".
Some of his information was false but at other times it proved to be accurate, such as his report of King Abdullah's death hours before the royal court made an official statement on January 23.
Abdullah was replaced by his half-brother Salman who named his son, Prince Mohammed bin Salman, as defence chief, head of the royal court and special adviser.
@mujtahidd had tweeted that Prince Mohammed is only 27 years old, according to foreignpolicy.com magazine.
That tweet, like others by @mujtahidd, can no longer be accessed.
@mujtahidd told AFP his account should return soon.
"But in any case I will, God willing, have my own website," he said, aiming to bring the country "to a more just and transparent situation".
Twitter use is widespread in Saudi Arabia, where even King Salman has an account. Official media are tightly controlled, however.
Reporters Without Borders, a Paris-based watchdog, last year named Saudi Arabia as one of 19 countries where government agencies are "enemies of the Internet" for their censorship and surveillance.
Twitter users had their own theories about what happened to @mujtahidd.
"Closing of mujtahidd's account is not because of his tweets. And for sure if the country knows who he is and who is feeding him the information… if it wanted it could have stopped mujtahidd from day one," a user wrote.
Others accused him of supporting "terrorist organisations".