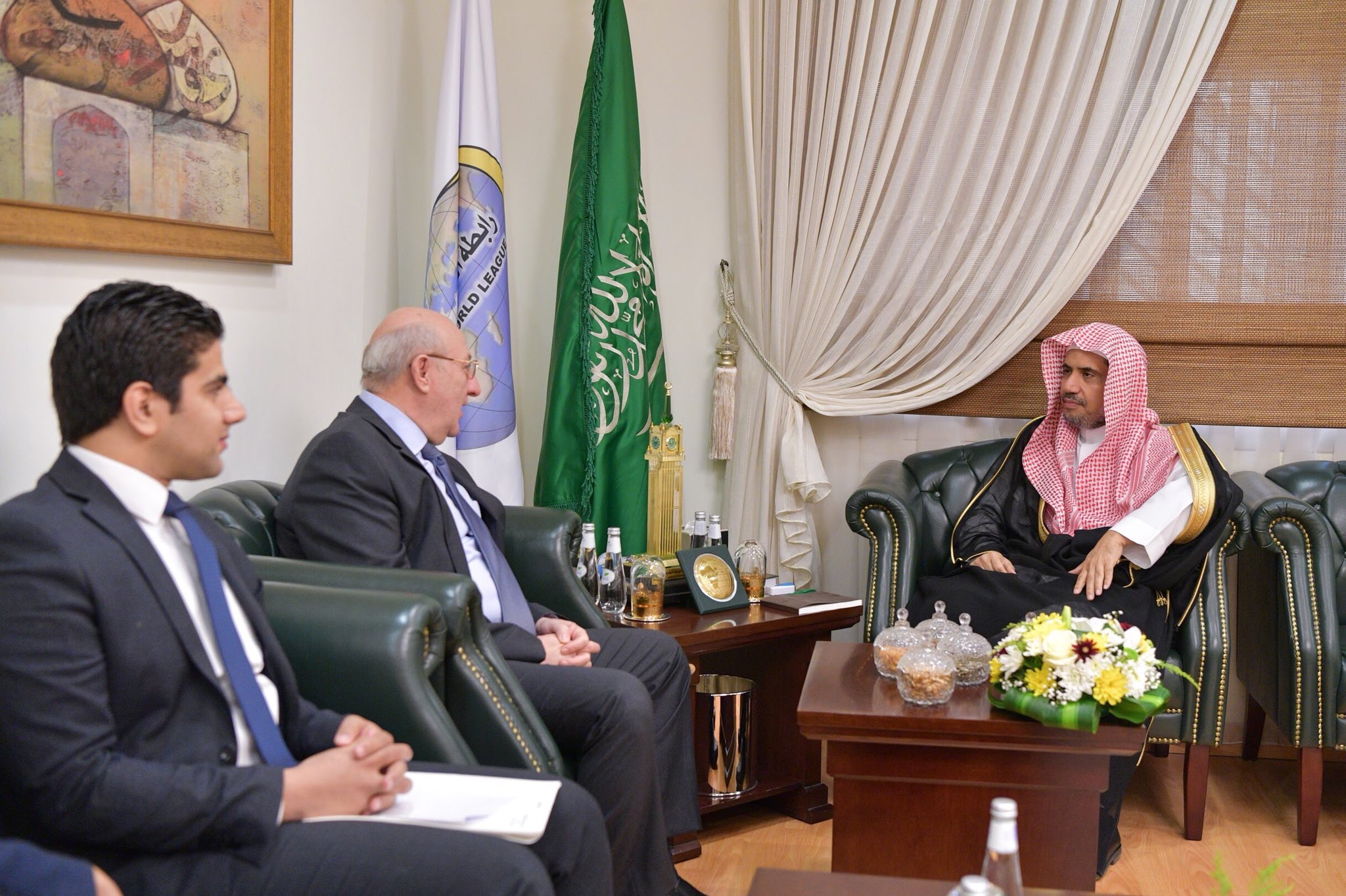 The Muslim World League (MWL) on Wednesday donated one million Saudi riyals (US$266,259) to Egypt's Ministry of Health and Population, part of the Islamic NGO's humanitarian mission to provide support for Muslim and non-Muslim societies.
The director of the MWL Office in Cairo Mohamed Farghaly delivered the funds — which are meant to help support efforts to combat coronavirus — to the Egyptian Ministry of Health and Population. The Ministry thanked the MWL for this support.
According to its website, the MWL is an Islamic NGO based in the city of Mecca, and "aims to present the true Islam and its tolerant principles, provide humanitarian aid, extend bridges of dialogue and cooperation with all, engage in positive openness to all cultures and civilizations, follow the path of centrism and moderation to realize the message of Islam and ward off movements calling for extremism, violence and exclusion for a world full of peace, justice and coexistence."
The MWL — in conjunction with more than 40 charities accredited with the Ministry of Social Solidarity — also sponsors 15,000 orphans across Egypt.
Farghaly said that Secretary General of the MWL Muhammad bin Abdul Karim bin Abdulaziz al‑Issa always gives directives to increase the organization's work in Egypt.
This stance led Egyptian President Abdel Fattah al-Sisi to honor al-Issa with the Medal of Sciences and Arts of the First Class for his humanitarian role in Egypt.
Egypt on Tuesday confirmed 720 new coronavirus cases, bringing the country's number of confirmed total cases so far to 13,484.
The total number of COVID-19 deaths has now reached 659 nationwide, after announcing 14 new deaths.
The newly infected cases are all Egyptian nationals, Health Ministry Spokesperson Khaled Megahed said, adding that the total number of fully-recovered cases rose to 3,742, all of whom have been discharged from isolation hospitals.
302 cases left quarantine on Tuesday.
A total of 4,275 positive cases have been tested in Egypt, with all results now returned negative.
Edited translation from Al-Masry Al-Youm
Image: In this file photo, MWL Secretary General Mohamed al-Issa receives the Ambassador of the Arab Republic of Egypt to the Kingdom, Mr. Nasser Hamdi, September, 2018. (Muslim World League)