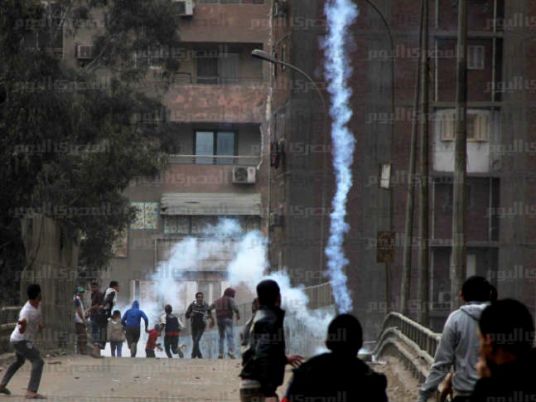 Hundreds of Muslim Brotherhood supporters staged protests in Sharqiya Governorate before and after Friday prayers to call for boycotting the presidential elections.
The National Alliance to Support Legitimacy had called for protests under the slogan "boycott presidency of blood."
Protests were staged in al-Hossayneya, Faqous, Awlad Sqar, Hahya, and Abu Hammad villages, as well as Zagazig City.
The protesters chanted anti-military and anti-police slogans and raised toppled President Mohamed Morsy's images and Rabba sign. A number of protesters tore down banners for former Defense Minister and presidential hopeful Abdel Fattah al-Sisi.
Dozens of Muslim Brotherhood supporters meanwhile organized a human chain in Meit Ghamr City, Daqahlia Governorate, after Friday prayers, against what they called a military coup against legitimacy.
The protesters raised banners denouncing hiking prices and power outage. They set fire to the US and Israeli flags.
The protesters also demanded the release of political prisoners and to hold accountable those implicated in violence since the ouster of Morsy.
Edited translation Al-Masry Al-Youm