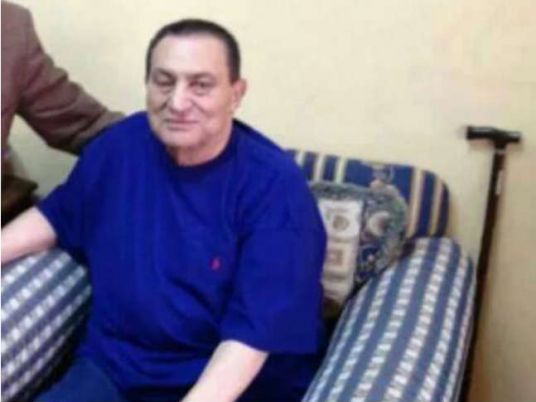 The Court of Cassation postponed on Thursday the retrial of former President Hosni Mubarak, his Interior Minister Habib al-Adly and six other security officials to April 7 over charges of ordering the killing of protesters during the 2011 uprising.

The retrial's courtroom has been ordered to shift to the Police Academy on the eastern outskirts of Cairo, the first time the Cassation Court considers a case out of its High Court courtroom in Downtown Cairo.
The court said it had received a request from the Maadi Military Hospital, where Mubarak spent most of his custody detention, to shift the retrial to the Police Academy rather than the Downtown Cairo hall. The request argued that the academy courtroom would make it easier to transport the former president by helicopter given that he "walks with difficulty" after a thigh fracture that required a surgery in 2015.
Mubarak, whose trial began in August 2011, was acquitted of the charges in November 2014, along with his Interior Minister Habib al-Adly and six ministry aides. Prosecutors appealed his acquittal in June, which was accepted by the Cassation Court. The court is running the final round of trial sessions on the case.
The Thursday session comes a few days before the fifth anniversary of the uprising that ended Mubarak's rule on January 25. More than 800 are estimated to have died during encounters with security during the uprising.
Edited translation from Al-Masry Al-Youm