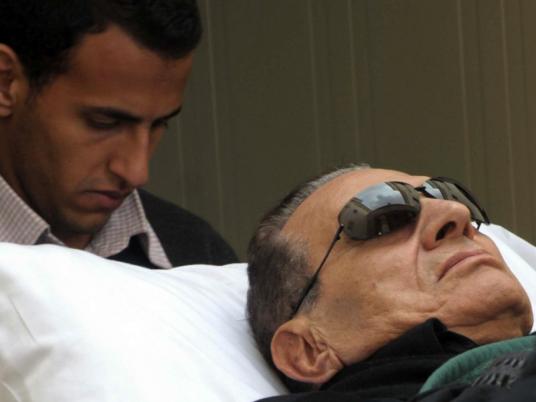 The LE6 million "Mubarak Hospital" in Tora Prison is not registered at the Doctors Syndicate, nor did the hospital obtain a license from it, syndicate head Khairy Abdel Dayem told Al-Masry Al-Youm.
Abdel Dayem called on Parliament to form a committee to examine all prison hospitals.
"Any new hospital needs the approval of the syndicate," he said. "It must be in compliance with certain medical conditions and specifications."
Abdel Dayem criticized security services for paying attention to Mubarak's health at the neglect of other prisoners. "Other convicts die from respiratory failure and heart attacks due to the absence of proper health care in prison hospitals," he said, calling for improved efficiency of the medical staff and the quality of services.
Mubarak was sent to Tora Prison Hospital after being sentenced to life imprisonment on charges of complicity in the killing of demonstrators during the 25 January revolution that led to his ouster.
Press reports this week spoke about his deteriorating health since his arrival to the prison hospital, and the possibility of transferring him to a military hospital.
Edited translation from Al-Masry Al-Youm