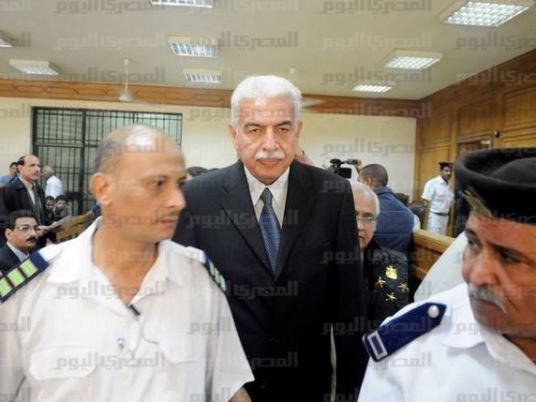 Egypt's administrative prosecution referred on Tuesday former Prime Minister Ahmed Nazif and former Finance Minister Youssef Boutros Ghali to the public prosecution for embezzlement.
Nazif and Ghali, who both served under the rule of toppled President Hosni Mubarak and until his overthrow in 2011, were accused of "manipulating" funds worth 455 billion Egyptian pounds belonging to the National Social Insurance Authority, according to a statement from the administrative prosecution.
Nazif was acquitted in February of the charge of wasting 92 million Egyptian pounds of public funds through irregularly procuring vehicle license plates, alongside former Interior Minister Habib al-Adly.
Initially, a primary court had sentenced Nazif to a suspended year and Adli to five years, before a retrial was ordered in the case.
Ghali, who fled the country in early 2011, was sentenced to ten years in absentia in the initial verdict of the same case.
Nazif was arrested shortly after the overthrow of Mubarak's regime and has since faced a slew of charges. He was released from custody in June 2013 and is being tried from outside court.