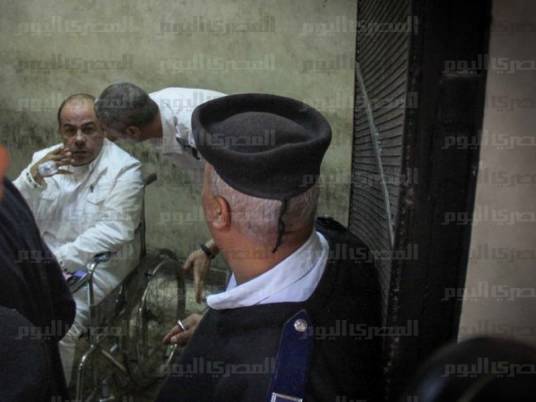 Cairo Criminal Court, headed by Judge Mohamed Gado, sentenced on Thursday Mubarak-era Information Minister Anas al-Fiqqi to one-year of hard labor, which will be suspended for three years, over charges of illegal gains worth LE33.4 million through the exploitation of his powers.
The court aslo fined the accused one million and LE800,000.
The court said it reduced the imprisonment sentence and suspended the second as Fiqqi has paid back the money he gained illegally and due his poor health conditions.
A committee has been formed by the Illicit Gains Authority to examine the illegal gains charges brought against Fiqqi.
The committee report mentioned that Fiqqi has gained LE4.57 million illegally through an apartment he bought at a low price from San Stefano Company. It added that he also gained LE1.8 million through a piece of land he bought and later sold in New Cairo. The court said Fiqqi has paid back the illicit money he gained through the piece of land.
According to the committee's investigations, Fiqqi gained the rest of funds, equal to almost LE26 million, through legal means in a project he established with his wife, the court mentioned.
Authorities contended that Fiqqi was unable to prove that he had amassed his wealth, which includes luxury vehicles and real estate, legitimately.
In September 2012, the Cairo Criminal Court sentenced Fiqqi to seven years in jail for granting private satellites channels free access to the 2009, 2010 and 2011 broadcasting rights of Egypt's premier football league, which cost the government LE 1.89 million. Osama al-Sheikh, the former head of State Television, was also sentenced to five years.
However, the Court of Cassation annulled Fiqqi's verdict in December and ordered a retrial.
Edited translation from Al-Masry Al-Youm