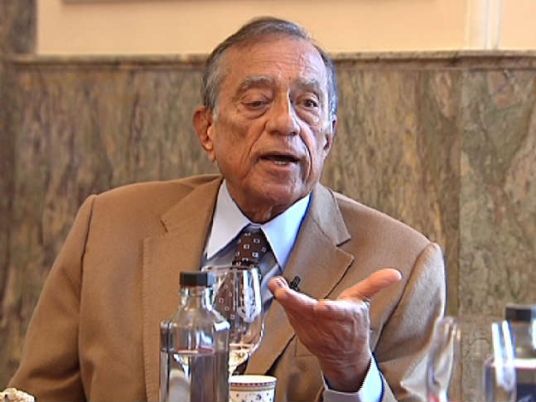 Egyptian Businessman Hussein Salem has died on Tuesday in Madrid, Spain after struggling with illness, at the age of 86.
Official sources from his hotel group in Sharm el-Sheikh confirmed his death, and tourism workers in Sharm el-Sheikh mourned him on social media.
Salem was one of the most prominent symbols of the former Mubarak regime and has been in Spain since the 18-day uprising against former President Hosni Mubarak in 2011.
He had been convicted in cases of corruption and illicit gains alongside other Mubarak era figures.
A close friend of Mubarak, Salem fled to Spain during Egypt's 25 January uprising. After Mubarak's resignation, Egypt called on Interpol to arrest Salem for charges of bribery, abuse of power and squandering public money.
In May 2017, Cairo Criminal Court acquitted Salem in his retrial in the "Israel gas export deal" case. The court said Salem has already reconciled with the state and returned money he illegally acquired through the deal.
In August 2017, the same court acquitted Salem, along with his son and daughter, in their retrial for money laundering charges related to the gas export to Israel case.
Edited translation from Al-Masry Al-Youm