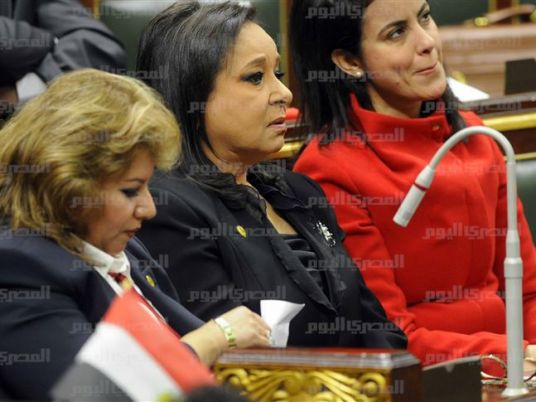 The Egyptian parliament's Constitutional and Legislative Affairs Committee has postponed its decision on whether to amend the Penal Code by removing the article ciminalizing contempt of religion.
The committee decided on Sunday to prepare a comprehensive legal memorandum on the matter and seek the opinions of Al-Azhar and the Coptic Church before deciding on the article.
The Justice Ministry, meanwhile, has objected to omitting the article and warned of the consequences of doing so.
The ministry said omitting Article 98 would violate the Constitution, which criminalizes discrimination based on religion and the incitement of hatred and violence.
Parliament Speaker Mahmoud Fawzy also warned against haste in taking a decision on the article, adding, "If not for this article, the country would have been on fire."
Other MPs, on the other hand, criticized Article 98, saying it is "too general and leads to contradicted court rulings."
Meanwhile, MP Amna Nosseir said, "This article violates Islamic Sharia, especially since all the Quranic verses confirm human freedom and say that God is just in judging his creatures and the knower of all of them when it comes to [religion]."
The Supreme Constitutional Court has confirmed that the term "contempt of religion" is too loose an expression with no clear definition, said MP Suzy Nashed.
According to MP Anissa Hassouna, parliament will find itself in a difficult situation when both Al-Azhar and the Church object to the cancellation of the article.
Article 98 states that defendants accused of contempt of religion should be sentenced to prison terms of between six months and five years, or to a fine of between LE500 and LE1,000.
Edited translation from Al-Masry Al-Youm