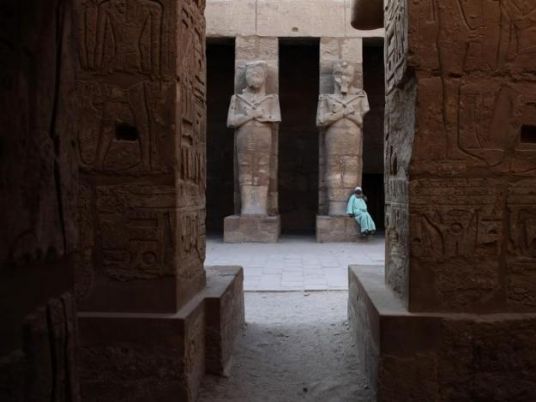 An Egyptian MP has submitted an urgent statement addressing Prime Minister Mostafa Madbouly to Speaker of the House of Representatives Ali Abdel Aal, rejecting the controversial transfer of an obelisk and Karnak Temple statues from Luxor to Cairo's Tahrir Square.
Local media reported yesterday that an obelisk and four of the sphinxes in Luxor's Karnak Temple will be moved to Tahrir Square, a move that MP Haitham Abuoul Ezz al-Hariry says violates international norms on the preservation of monuments and historical sites. 
The announcement has been met with a wave of criticism in Luxor among tourists and archaeologists alike, many of whom believe the transfer of the statues to Cairo strips Luxor of its valuable heritage.
The 7th article of the Venice Charter for the Conservation and Restoration of Monuments and Sites, which serves as the main reference for the UNESCO World Heritage Convention issued in 1974 and signed by Egypt, states that it is not permissible to move a monument or any part of except for the purpose of preservation, according to Hariry. 
The removal of an authentic part of the archaeological site is against the norms set by the international community, Hariry added.
He suggested making accurate reproductions of the sphinxes to be placed in Tahrir Square instead of using the original statues.
Meanwhile, Prime Minister Mostafa Madbouly has asked that a specific timetable be drawn up to complete development work in Tahrir Square, which will include the addition of the pharaonic obelisk and the four sphinx statues set to be transferred from Luxor.
A source in the Antiquities Ministry said that the sphinxes to be moved were among a group of 60 located behind the first edifice of the temple, stressing that the statues in question are not among the sphinxes that line Luxor's famous Avenue of Sphinxes.
The Ministry has said it also intends to renovate the path, which serves as a walkway between the Luxor and Karnak Temples.  
Edited translation from Al-Masry Al-Youm