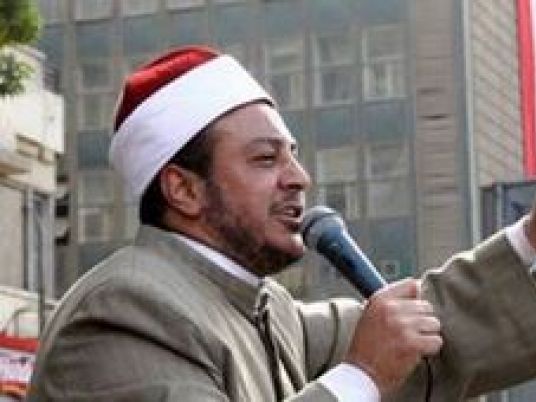 MP Haitham al-Hariry has put in an official request for the Egyptian parliament to debate the issue of forced disappearance with a view to taking action.
During a phone-in with the privately owned Al-Mehwar TV channel on Friday evening, Hariry said that he had submitted a request to parliament speaker Ali Abdelaal that such a debate should take place.
Hariry said that due to disorder within the Egyptian justice system, the system of remand had been replaced by that of arbitrary detention, adding that the current law regulating protests is unconstitutional.
Hariry's statements follow a resolution passed on Thursday by the European Parliament condemning human rights abuses in Egypt, including alleged forced disappearances, and linking them to the abduction and murder in Cairo of Italian graduate student Giulio Regeni.
The Egyptian government has been under pressure from both local and international media over allegations of large numbers of extra-judicial arrests, including many activists critical of the government.
Many of those who went missing were difficult to locate for long periods, often later appearing in courtrooms facing multiple charges, mainly related to national security and plotting against the government. Meanwhile, NGOs have recorded various accounts of citizens reported as missing after being arrested by security personnel.
In November last year El-Nadeem Center for the Rehabilitation of Victims of Violence said in a report that 40 cases of forced disappearance were recorded in one month.
In December the NCHR compiled a list of names of people who had allegedly been forcibly disappeared, sending the list to the Interior Ministry with a request that those missing should be located.
In January, the Interior Ministry said it had informed the NCHR of the whereabouts of 130 people out of the 191 reported missing by the organization.
The NCHR claimed in December that the phenomenon of forced disappearance was the result of a failure of police and security personnel to follow the rules regarding the arrest and detention of suspects. The rights organization called on the Interior Ministry to properly implement the criminals procedures law, since this would help to avoid confusion about where suspects had disappeared to.
The Interior Ministry has consistently denied accusations that it has a policy of forced disappearance, saying that no such policy exists.